Weather and Travel
The Weather & Travel updates from ITV Wales.
All lanes are now open and traffic has returned to normal after an accident on the M4 Westbound between J30 A4232 (Cardiff Gate) and J32 A470 / A4054 (Coryton Interchange).
One lane is closed because of an accident on the A55 Westbound at J7A A5 (Llanfair P.G. West).
Advertisement
The A4093 Graig Terrace is blocked because of an overturned vehicle between the A4061 (Blackmill) and the B4564 Cambrian Avenue (Gilfach Goch).
The earlier flooding has cleared on the A4063 Maesteg Road around B4282 Mill Street (Maesteg)
There's reduced visibility and surface water because of rain on the M4 between J22 M4 Second Severn Crossing / M49 and J49 A48 / A483 (Pont Abraham Roundabout).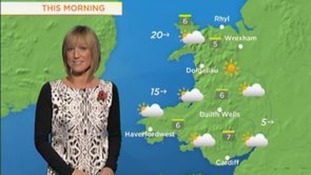 Central and eastern parts of Wales will enjoy the best of the weather today - further west a chance of heavy showers - wintry over hills
Read the full story
Advertisement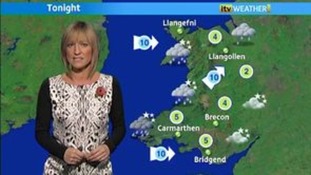 Central and eastern areas are in line for some quieter conditions but further west not quite such a pretty picture!
Read the full story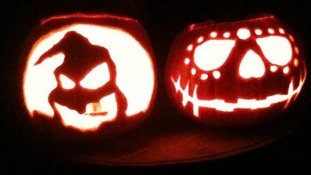 After a generally miserable day, witches and warlocks in central & eastern areas may find fiendishly favourable weather conditions!
Read the full story
The A494 is closed in both directions after an accident between the A5104 (Clawdd Poncen, Corwen) and the B5105 Mwrog Street (Ruthin).
Strong winds on A55 Britannia Bridge between J8A A5 Ffordd Caergybi / Holyhead Road (Llanfair P.G.) and J9 A487 (Treborth) mean a 30 mph speed limit.
Load more updates
Back to top