Sharp End
Sharp End is our weekly political programme. Every Monday our Political Editor Adrian Masters and his guests look at the main political stories affecting Wales.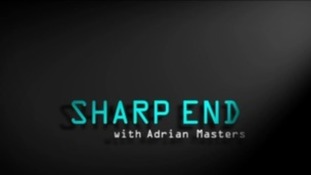 Sharp End this week looks at the politics of paying for university and where the Scottish Government's plans for independence leave Wales.
Read the full story
In this interview with me for tonight's Sharp End, the former Education Minister Leighton Andrews is robust in his defence of the Welsh Government's tuition fees policy, saying that it's affordable and important for students.
It follow's a report by the Wales Audit Office which claims that the cost of subsidising fees is on course to come in at more than £150m higher than predicted. Leighton Andrews disputes that so I began by asking him why.
We also talk about the possibility of otherwise of a referendum on income tax, something he says that, if lost 'could deliver the biggest setback to devolution since 1979.' You can see what my guests say about that in Sharp End at 1035pm on ITV Cymru Wales.
Advertisement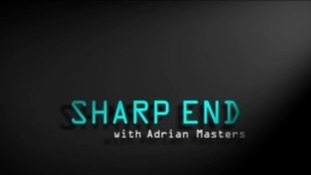 Tonight's Sharp End looks at questions over student tuition fees and asks if there'll be an income tax referendum
Read the full story
This week's Sharp End programme brought together former Plaid Cymru MP Adam Price and the Conservative Party's vice-chair Michael Fabricant in a Westminster coffee-shop to discuss their views of the future relationship between the four countries of the United Kingdom.
They may differ on the ultimate objective, but you'd be surprised at how much they agree about what should happen in the short-to-medium term.
Former Welsh Secretary Cheryl Gillan says the First Minister of Wales should face annual questioning by Members of Parliament. She said giving MPs a chance to scrutinise the Welsh Government's plans in devolved areas like health and education would strengthen devolution.
She told a House of Lords committee suggesting that MPs and AMs could meet 'under the auspices' of the Welsh Grand committee. But in an interview with me following her appearance in the Lords she's gone further by saying that it's the First Minister who should appear before the Welsh Grand.
Ms Gillan told me it follows a precedent which already exists: the Welsh Secretary is questioned by Assembly Members on the UK Government's plans in the aftermath of the Queen's Speech. You can see more in tonight's Sharp End 1035pm ITV Cymru Wales.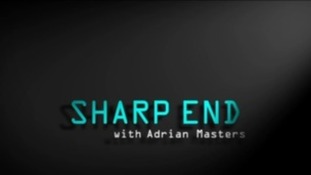 Our weekly politics programme looks at further fallout from last week's announcement of tax and borrowing powers for Wales
Read the full story
Advertisement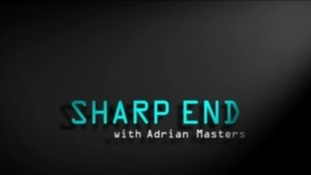 This week Sharp End comes from Westminster, looking at Welsh politics with four Welsh MPs
Read the full story
Plaid Cymru's Parliamentary Leader Elfyn Llwyd says he would consider accepting a post in a future Welsh Government if it were offered to him. He's been an MP since 1992 but has announced that he'll step down at the next UK Election.
In an interview for tonight's Sharp End programme he tells our Political Editor Adrian Masters that a role in Cardiff Bay is not 'part of his thinking' but that if he were offered the post of Counsel General he'd 'certainly give very serious consideration to it.'
You can watch Sharp End online here.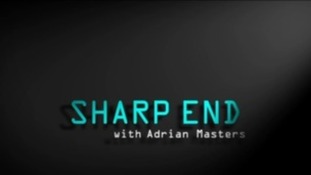 Our weekly politics programme looks at some of the debates and disputes in Welsh politics this week
Read the full story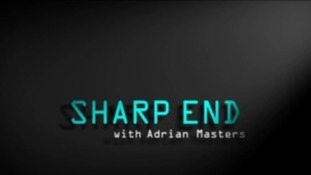 How many politicians does Wales need and how many should be in the Assembly?
Read the full story
Load more updates
Back to top