Welsh Commissioner starts work
The Welsh Language Commissioner - the replacement for the Welsh Language Board - offically starts work today
On her first day in post, Meri Huws says her role is about protecting the rights of Welsh speakers.
She says she will use her enforcement powers if necessary, but says her target won't be small businesses in predominantly English-speaking areas, the proverbial 'Chepstow chip shops.'
Meri Huws says her vision is of a Wales where the Welsh language plays a completely central role in public life.
First task of Commissioner:to identify which orgs & companies will be required to comply & to see if they are complying.
Qualifications are: public sector, utilities, telecom companies & businesses receiving more than £400k public money per year.
Advertisement
The minister responsible for the Welsh language, Leighton Andrews, says Meri Huws starting work as the new Welsh Language Commissioner is a very significant day for the future of the Welsh language.
The Welsh Language Commissioner will be critical to delivering the Welsh Government's vision of a thriving and vibrant language. She will be a robust and active champion for the language –and will work with organisations to increase the number of services available in Welsh, providing more opportunities for people to use the language in their day-to-day lives.
– Leighton Andrews, Minister for Welsh language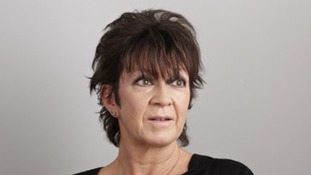 The new Welsh Language Commissioner, Meri Huws, officially takes office today, gaining powers aimed at promoting Welsh speakers' rights.
Read the full story
Back to top