London 2012
Full coverage of the Welsh men and women taking part in the London 2012 Olympic and Paralympic Games.
London 2012 gold medallists Jade Jones and Mark Colbourne will be among the Welsh athletes welcomed back to Cardiff today.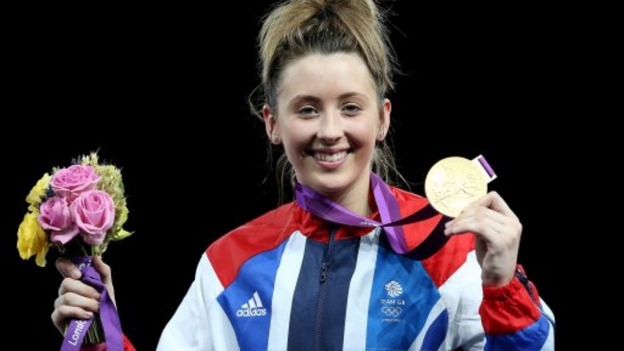 Earlier this week they were met by thousands of fans in London. This evening, a home crowd gets the chance to congratulate them outside the Senedd.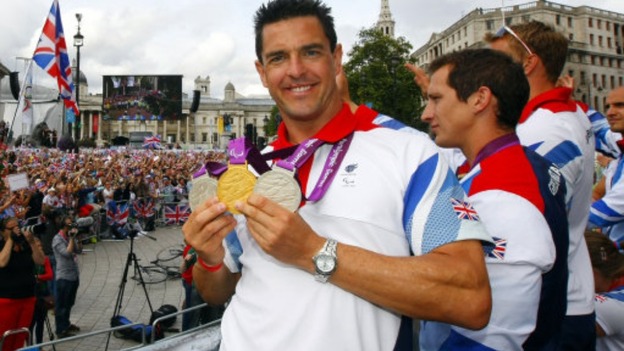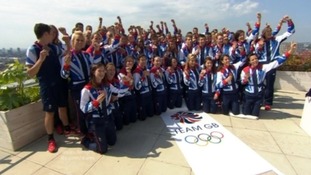 Welsh Olympians and Paralympians will be given a heroes' welcome this afternoon with a special ceremony held for them at the Senedd.
Read the full story
Advertisement
Victory celebrations for the Paralympic gold medal winner Josie Pearson will be held tonight in her home town of Hay-on-Wye.
Organisers say they've had to book a bigger venue to accomodate all the well-wishers.
I'm all packed up&ready to head home to the beautiful countryside around Hay. I'll miss the Paralympic bubble but can't wait to see everyone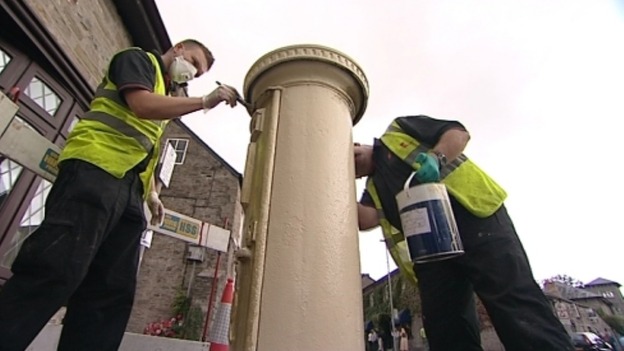 A Royal Mail post box in Hay-on-Wye has been painted gold to commemorate Welsh Paralympic athlete Josie Pearson.
The 26-year-old took gold in the discus, setting three world records on her way to claiming the title.
Individual first class stamps bearing her image are also being produced.
Josie is the latest athlete to be commemorated by the Royal Mail, which has painted some of its iconic red post boxes to celebrate every gold medal won during London 2012.
Swansea-based swimmer Ellie Simmonds has brushed off her 'Paralympics Golden Girl' tag, saying: "I think every athlete has been amazing."
When asked what memory she would take away from the Games, the 17-year-old instantly replied: "The crowd... the support has been unbelievable."
Paralympic discus thrower and shot-putter was part of the celebrations at the London 2012 victory parade.
The 21-year-old from Bridgend won a gold medal in F42 discus and a bronze in the shot-put at the Paralympic Games.
Advertisement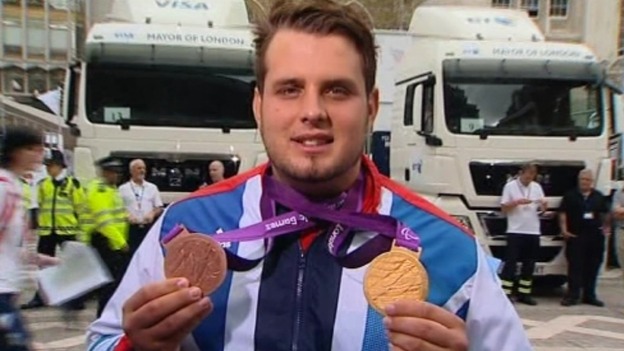 Paralympic archer Pippa Britton has tweeted that the Lord Mayor has given the athletes a "moving" speech to athletes ahead of the victory parade.
Olympic parade today!! :D
On our bus the tired guy in the corner said I'm squealing inside! All starting to really get #excited Never moved so fast in London either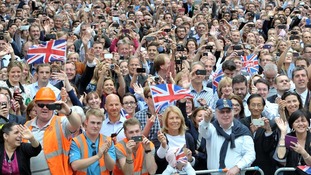 Olympic and paralympic athletes have paraded through the streets of central London to celebrate the end of the 2012 Games.
Read the full story
Load more updates
Back to top