Schools Bill published
Bill will 'reduce bureaucracy and improve school standards', says Education Minister
Education Minister Leighton Andrews has told AMs that intervention in failing schools by ministers should be up to local authorities not Welsh ministers. He told Shadow Education minister Angela Burns that the intention of his Schools' bill was to encourage local authorities to act.
Mr Andrews acknowledged that 'there may be circumstances' where a ministerial intervention is needed but he said they should be rare.
NUT Cymru says there's 'much to welcome' in the Schools Bill which it says 'will hopefully lead to significant improvements across a number of areas within the school system.' Policy Officer Owen Hathaway adds
Where we exercise caution is in relation to proposals around interventions in schools by local authorities. What we would like to see is a system of cooperation and collaboration between parents, schools and the local authority to ensure that any school which requires assistance is given the necessary support. There must also be agreement on what assistance is required and the challenges which currently exist.
What would be a cause for concern is if this Bill was used by local authorities as a green light to intervene when they may not understand the challenges faced by a particular school, or may not have the capacity to offer the support needed.
Advertisement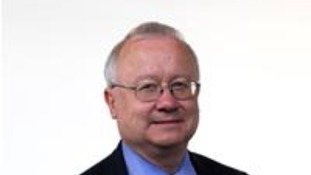 New Education Bill gives Minister power to 'direct' schools, local councils power to intervene and freedom to re-organise schools
Read the full story
The Welsh Government has set out its plans to reform the Welsh education system in a bill published today.
Education Minister Leighton Andrews said the School Standards and Organisation (Wales) Bill gives greater guidance to local authorities in how they can intervene to tackle failing schools.
The proposals includes a way for parents to call meetings with school governors, as well as giving local authorities 'flexibility' over the price of school meals.
The Bill also includes an obligation for councils to put in place strategies to 'support and enhance' provision of Welsh-medium education.
All children and young people in Wales should have access to the best education which will benefit them throughout their lives.

Reducing bureaucracy and improving school standards is a crucial element of this.
– Leighton Andrews, Education Minister
Back to top