Multiple Sclerosis report findings
A report by the Multiple Sclerosis Society's found 10% of people think disabled people need to accept they cannot have the same opportunities in life as non-disabled people. The group are trying to change perceptions.
Gareth Binsdale has Multiple Sclerosis and has experienced negative reactions from people, so says he isn't surprised by the findings in the report.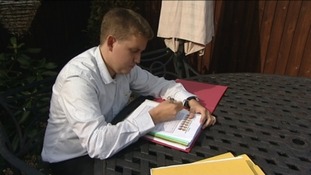 A report by the MS Society has found 10% of people think disabled people should accept they can't have the same opportunities in life
Read the full story
Advertisement
Back to top