Off duty police in protest
More than a thousand off duty police from all over Wales travel to London today to protest about 'widespread reform of the Police', 'regional pay' and 'privatisation through the back door'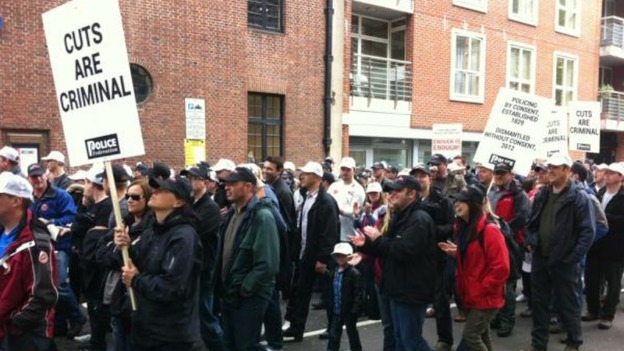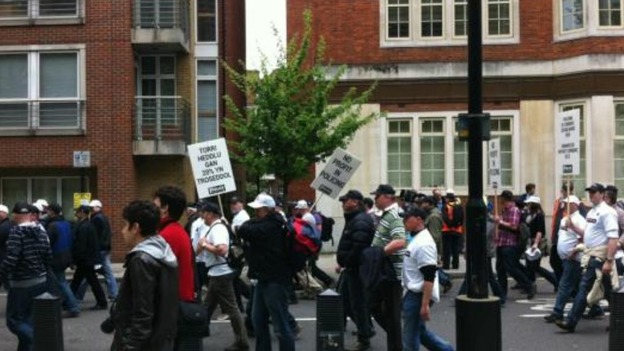 Officers from all four Welsh police forces are marching past the Home Office in London protesting against a 20 percent cut to the forces budget.
Advertisement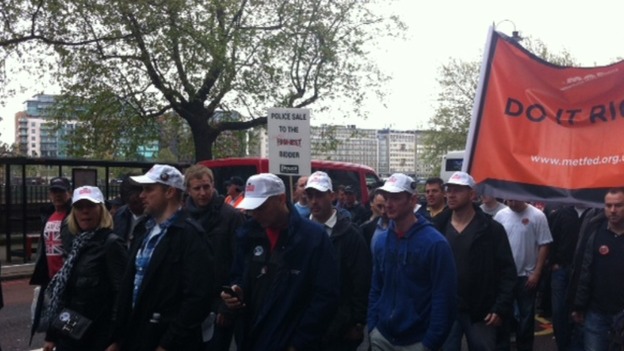 More than a thousand off duty police officers from across Wales are in London today to protest against proposed changes to policing across the UK.
It comes as the UK Government looks to make 20% savings in the force.
The Police Federation says the budget cuts are 'criminal' and will jeopardise public safety.
They hope today's march will force the Government to listen to their fears.
The Home Office says existing police pay and conditions were designed more than 30 years ago and they will continue to ensure that police officers are rewarded for doing an exceptional job.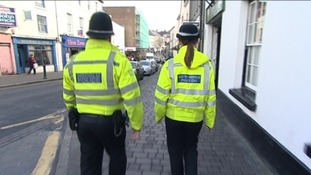 More than a thousand off duty police from all over Wales travel to London today to protest about changes in the police force.
Read the full story
Back to top