Queen's Speech
The Queen's Speech, setting out the UK Government's legislative programme includes a draft water bill. It's likely to reopen arguments about whether Wales should control its water resources and charge for supplying England.
Re: criticism that Q's spch is short on bills, @cherylgillanmp -it follows v long legislative prog & contrasts with v few bills in Assembly.
Noncommittal response to Q's spch frm Welsh Govt:'We are considering the content of UK Govt's legislative programme & its impact on Wales...
Response from Shadow Welsh Sec @peterhain to Queen's speech: 'no change, no hope - that's the message of this queens speech'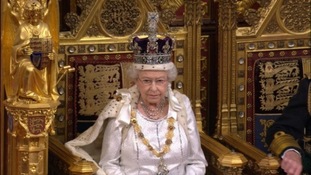 The Queen's Speech includes a draft Water Bill, which will apply to both Wales and England.
Read the full story
Advertisement
Back to top