Public sector pensions strike
Thousands of public sector workers in Wales are striking today over plans to change their pensions. Lecturers, health support workers, civil servants and border agency staff are among those holding demonstrations across the country
President of the Wales Trade Union Congress (TUC) has heavily criticised the UK Government over cuts to public sector workers pensions.
Stephanie Wilkins has worked as a bio medical scientist for the NHS for over twenty years.
She claims she has been forced to join fellow NHS workers, and others from across the public sector, on the picket line in sending a message to the UK Government.
Like all those taking part in this 24 hour strike Stephanie says she doesn't want to pay more to work longer and get less.
The changes will mean that she will be £30 a month or £1,400 a year worse off.
Advertisement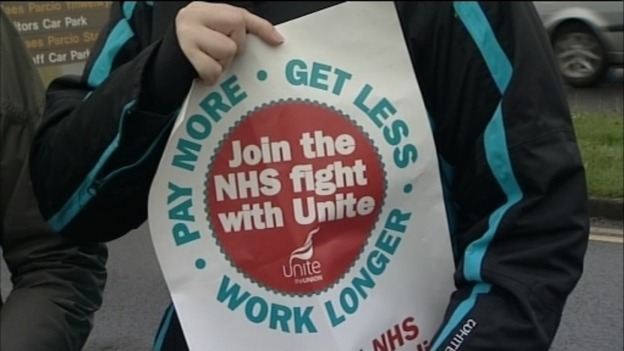 NHS staff from across Wales have formed picket lines outside hospitals today as part of a 24 hour strike over UK Government planned changes to their pensions.
Amongst those striking are health visitors, pharmacists and paramedics.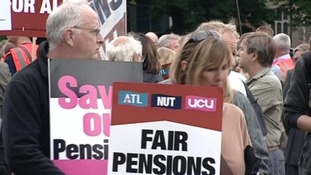 Thousands of public sector workers in Wales are set to strike today over plans to change their pensions.
Read the full story
Back to top