New Shadow Welsh Secretary
Pontypridd MP, Owen Smith is favourite to replace Peter Hain as Shadow Welsh Secretary as he steps down to lead a campaign in Parliament for the building of a Severn Barrage.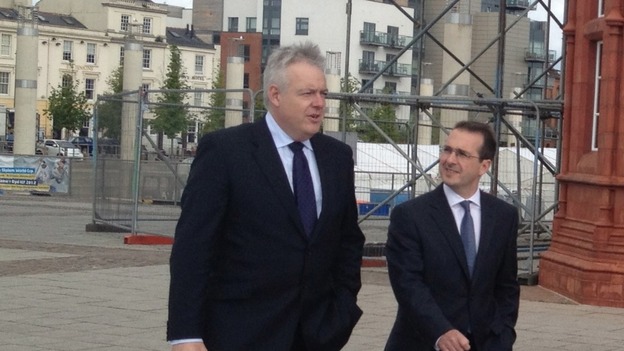 Owen Smith and Carwyn Jones have held their first meeting since Mr Smith's appointment as the Shadow Welsh Secretary. Afterwards they gave a joint interview outside the Senedd. Mr Smith said they were old friends with similar views and he was looking forward to a 'productive powerful partnership'.
The new Shadow Welsh Secretary, Owen Smith, has told ITV Wales that jobs are his priority. In his first television interview he said that the first thing we need to be looking at is the economy.
Advertisement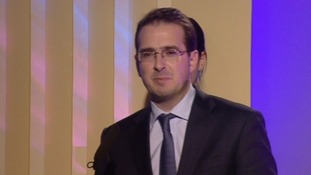 Owen Smith joins the Shadow Cabinet after two years as an MP. But he is no new boy. He was first linked to the Wales Office 10 years ago.
Read the full story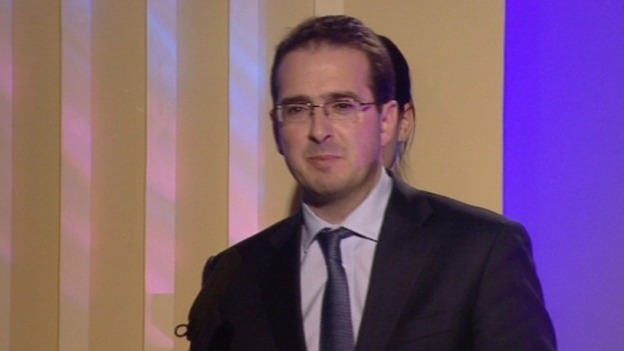 Pontypridd MP Owen Smith has been confirmed as the new Shadow Welsh Secretary. He replaces Peter Hain who confirmed yesterday that he was stepping down from the role in order to campaign for a Severn Barrage.
Mr Smith will be giving his first TV interview in Wales Tonight at 6pm
There is still no official news on the new Shadow Welsh Secretary, but ITV Wales understands that Pontypridd MP Owen Smith is most likely to get the job. One source has told ITV Wales' Political Editor that he has 'definitely' got the job.
No formal announcement has yet been made but an announcement is likely within the next few days.
Peter Hain announced earlier this week that he would stand down from the role to concentrate on campaigning for a Severn barrage.
Wales' First Minister, Carwyn Jones AM, comments on the resignation of Shadow Welsh Secretary, Peter Hain.
Advertisement
It now seems unlikely that there'll be a new Shadow Welsh Secretary announced today. I'm told 'non-Wales-related delays' have put Ed Miliband's reshuffle announcements back until tomorrow or possibly even Wednesday.
Labour leader Ed Miliband has paid full tribute to his departing Shadow Welsh Secretary, although there's no hint as to who he might appoint as a replacement.
Peter Hain has made an enormous contribution from the front bench over the past 16 years.

In government his Ministerial career was extraordinarily diverse including time in the Foreign Office, the Northern Ireland Office where he played a crucial role in the Northern Ireland peace process and at Work and Pensions. He also had the distinction of serving as Leader of the House for two years and remains respected across the House as one of our most distinguished Parliamentarians.

He has been a tireless champion of Wales for the past three years as Welsh Secretary and Shadow Secretary.
His political campaigning has not just been limited to his time in Parliament, before becoming an MP he played an important role in the anti-apartheid struggle in South Africa.

Most of all he has been an exceptional colleague and trusted friend both in government and in opposition. He will be a great loss to the Shadow Cabinet but we know his service to Wales and to the Labour Party will continue for many years to come.
The First Minister of Wales, Carwyn Jones has just paid this tribute to Peter Hain:
Peter's has a played an important and prominent role in Welsh political life for many years. I'm sure whatever role Peter chooses to pursue awayfrom the Frontbench at Westminster, he will bring to it his great skills as a communicator and campaigner. I wish him all the very best for the future.
Load more updates
Back to top