Unemployment falls by 5,000
Unemployment has fallen by 5,000 in Wales with 121,000 now out of work. The figures were released by the Office of National Statistics this morning.
Unemployment has gone down by 5,000 in Wales in the three months to September, according to figures published this morning.
The number of people out of work now stands at 121,000.
The latest figures from the Office for National Statistics, showing how many people in Wales - and across the UK - are out of work, are due out later this morning.
Last month's figures showed the level of unemployment fell slightly, with employment in Wales increasing by 40,000 to 1.377 million.
The employment rate increased by 1.6 per cent - the largest rise among all devolved countries and English regions.
Advertisement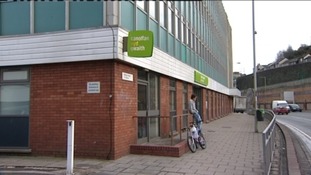 Last month the figures showed the number of people out of work in Wales rose slightly.
Read the full story
Todays unemployment figures will be 'make or break' according to a leading reasearch group. The Centre for Economics and Business Research say that the outlook for the future looks difficult as unemployment is projected to continue to increase over the next five years.
It says that after falls across the UK last month, the prospects are still negative for unemployment.
The latest unemployment figures are due out at 9:30am. Last months figures showed a small rise in the number of people out of work in Wales to 131,000 in the three months to the end of February.
With the number of people getting into part time work rising from 89,000 to 1.4 million, the outlook should technically look good for the future. However there is still more work to be done, particularly for vulnerable groups such as young people. As well as being aided by increasing the number of opportunities available to them, young people also need support and good advice on the current jobs market and how they will need to tailor their job hunting strategies accordingly.
– Carmen Watson, Pertemps Network Group
Back to top