New exams to test Welsh pupils
A review of qualifications for pupils aged between 14 and 19 is launched by the Welsh Government. It's likely to build on new ideas like the Welsh Baccalaureate but could also revive the old concept of matriculation in a range of subjects.
Wales' richest business man says universities are failing to give students the essential skill of selling. He told ITV Wales Business Correspondent, Carole Green, how he tackles the skill shortage.
Gareth Jenkins is the managing director of toolmaking service FSG Tool and Die in Llantrisant, which has trained hundreds of young engineers. He says basic education skills, such as reading, writing and mathematics, are fundamental to success and is imploring schools to get the basics right.
Advertisement
Huw Evans, OBE, Chair of the review of qualifications says that employers large and small recognised that young people were well qualified. But he says: "sometimes they lack the kind of skill set that [employers] would expect."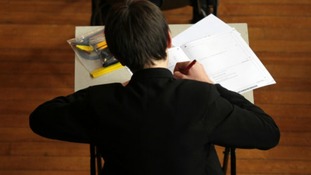 The Welsh Government's review of qualifications for 14 to 19-year-olds could lead to a very different set of exams sat by pupils in Wales.
Read the full story
Back to top