Pembrokeshire investigation
The latest report into child protection services in Pembrokeshire finds that whilst there have been some improvements, more needs to be done.
Following his meeting in Cardiff this afternoon with Education and Skills Minister Leighton Andrews and Gwenda Thomas, the Deputy Minister for Children and Social Services, the Leader of Pembrokeshire CountyCouncil, Councillor Jamie Adams, issued the following statement:
"I had a constructive meeting with the Ministers and I was able to present evidence of improvements in policies and procedures that they may have been unaware of.

"They sought assurances from me that the policies which are already recognised as good become embedded in the Authority's work on the safeguarding agenda.

"I accepted the points they made on this issue and the challenge that it presents to us as an Authority.

"I have confidence that the officers that we have and who started out on this journey of improvement are able to deliver the necessary outcomes."
– Councillor Jamie Adams, Leader of Pembrokeshire County Council
The Leader of Pembrokeshire County Council says he's perplexed by the ministers' letter when he was due to meet them tomorrow.
I am also surprised at the content of this letter, given the positive discussions we have had with the Pembrokeshire Ministerial Board since the formation of the new council. I am concerned that some of the views which appear to have been expressed to ministers do not reflect the current position within the authority.

Indeed, in the absence of clear lines of communication with ministers, I think we will find it difficult to make effective progress. I hope to resolve some of these matters when I meet ministers tomorrow.
– Pembrokeshire Council Leader Cllr Jamie Adams
Advertisement
Shadow Education Minister Angela Burns, who's AM for Carmarthen West & South Pembrokeshire, has welcomed the ministers' letter but says she has enormous concerns over the use of timeout rooms, in whatever form, throughout Wales. She's called for strong guidance on how children are disciplined.
Children's experiences at school help shape the adults they become and can deeply affect them in later life. Having seen the timeout room at the pupil referral unit in Pembrokeshire and heard evidence from children about other schools I fail to see how the use of a timeout room can be deemed appropriate in this day and age. The weapons of incarceration and public humiliation of children are shameful and should never play a part in the armoury of teaching.
– Shadow Education Minister Angela Burns AM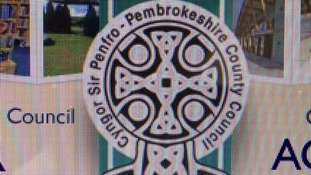 The Education and Social Services ministers have given Pembrokeshire council 10 days to respond to failings in its children's services.
Read the full story
Load more updates
Back to top