Queen's Birthday Honours
The Queen's Birthday Honours List is published today, recognising the achievements and services of extraordinary people across the UK. Amongst them several Welsh people have been honoured including Shane Williams for services to rugby.
Liz Sullivan, from Ebbw Vale, was awarded the MBE for her services to the charity she co-founded - In the Pink.
"When the letter came, it was a terrific surprise because it just seemed ridiculous to have an honour for something you enjoy doing" she said.
"I think that it'll raise the profile of our charity. The work that the researchers and the doctors are doing is phenomenal. This will help people understand that".
Had letter in post today with Mr Shane Williams MBE on it! Looks strange!
Right then, suppose I should take my ass and MBE over to Japan for a ????! See you in 10 days. Thanks again for the kind Tweets. #Sayonara ????
Advertisement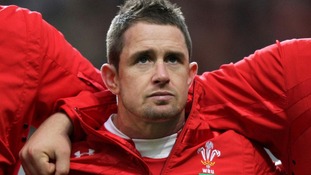 Former Wales international Shane Williams leads a list of Welsh names recognised in today's announcement.
Read the full story
Back to top