Tom Maynard death investigated
Welsh cricketer Tom Maynard died at the age of 23.
Glamorgan paid tribute to former batsman, Tom Maynard, last night ahead of what would have been their first home match since the death of the 23 year-old earlier this week.
Fellow Glamorgan batsman, Jim Allenby paid tribute saying that it's been a difficult few days since they learnt of Tom's death and described him as a "wonderful guy".
The formal tribute has been postponed until Saturday after rain called off last night's match.
An inquest into the death of cricketer Tom Maynard has been opened and adjourned at Westminster Coroner's Court.
The 23 year old's body was found near Wimbledon Park tube station early on Monday morning.
Police say a man matching his description had run away after being stopped by officers for driving a car "erratically" shortly before the discovery.
Advertisement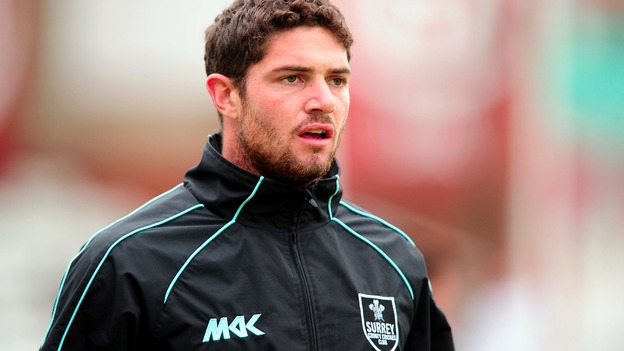 The Independent Police Complaints Commission have said that they have assessed the incident surrounding the death of Tom Maynard and have now referred it back to Scotland Yard.
They claim the pursuing officers had lost sight of Maynard and had no further contact with him before his death. 50 minutes then passed between the start of the police chase and Maynard being hit by the train.
The police evidence is that at 4.13am officers saw a car being driven erratically which they followed.
The driver then decamped and after a short chase on foot, officers lost sight of him and had no further contact. The man appears to have been hit by a train at 5.04am.
Tom Maynard's girlfriend, model Carly Baker, has paid tribute to him on her Twitter page.
She wrote: 'My beautiful boyfriend Tom Maynard, I can't cope with this. I love you always and forever. You meant everything to me.'
'We will always be together. I love you Tom.'
She added: 'You're the most special man I have ever met. You made me the happiest girl. I love you always.'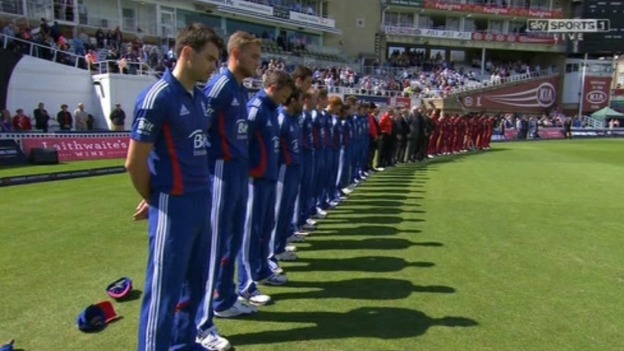 The family of Welsh cricketer Tom Maynard - who died yesterday - have described his death as a "devastating blow."
In a statement, the family of the 23-year-old batsman thanked well-wishers for the many messages of support they had received.
The Maynard family would like to thank everyone for the many messages of support following Tom's tragic death in London yesterday morning.

As you can appreciate, the news has come as a devastating blow and although the family is grateful for all the kind messages of sympathy, we would ask that we can be left to grieve in private at this very difficult and sad time for us.
Advertisement
t20 match postponed @glamcricket v @worcsccc in respect to Maynard family. New fixture date Tuesday 3rd July, 6pm start. All tickets valid.
The England cricket team will wear black armbands for today's match against the West Indies, in memory of Welsh batsman Tom Maynard.
A minute's silence will also be held before the game.
The 23 year old was killed yesterday near Wimbledon Park tube station in London.
The IPPC have confirmed that they have been notified of an incident near to Wimbledon Park station in which the body of a man was found on the tracks.
Prior to the incident, officers from the Metropolitan Police Service stopped a vehicle being driven by a man matching the same description as the deceased.

Once a formal referral has been received from the MPS an assessment will take place regarding the level if IPCC involvement.
– INDEPENDENT POLICE COMPLAINTS COMMISSION
Load more updates
Back to top