Doctors strike cancels operations
Doctors across Wales have taken industrial action over plans to change their pensions.
Thousands of operations and appointments at Welsh hospitals and surgeries were cancelled today as doctors took part in industrial action - the first time they've been on strike for 37 years.
Across the UK, 200,000 outpatients appointments have been rescheduled, approximately 30,000 operations have been cancelled and 58,000 routine tests have been postponed, as our health correspondent Mariclare Carey-Jones reports.
The Welsh Conservatives' Assembly leader Andrew RT Davies has criticised today's industrial action by doctors.
"The work that doctors do is immeasurable, but for that they are remunerated very well," he said.
Advertisement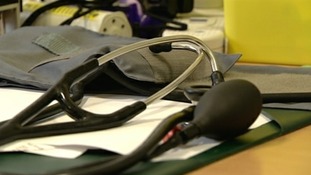 British Medical Association members are targeting non-emergency care, although the scale of the disruption is unclear so far.
Read the full story
Back to top