Plaid leader in Scotland
Leanne Wood is paying her first visit to Scotland since becoming leader of Plaid Cymru. She's there to talk about what will happen to Wales -and England- if Scotland becomes independent.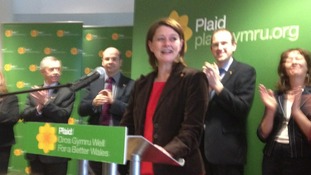 A vote for Scottish independence will allow a new Britain to emerge, claims Plaid Cymru's Leanne Wood.
Read the full story
Back to top