'Neglect' in prisoner death
An inquest jury has ruled that a prisoner at HMP Parc, near Bridgend, took his own life in circumstances contributed to by neglect.
Wayne Ridgely, Shaun Beasley's brother-in-law, spoke after the inquest at Aberdare Coroner's Court. He said that, had the changes to the way prisoners are cared for been implemented before Mr Beasley's death, 'he would still be here today.'
G4S, the security company which manages Parc Prison on behalf of the Ministry of Justice, says that there's been a 'fundamental review' of the way vulnerable prisoners are cared for since Shaun Beasley's death.
At the time of Shaun Beasley's death, healthcare services were provided by an external contractor. Due to our concerns regarding inadequate provision, arrangements were already in place to bring these services in house and this occurred shortly after Shaun Beasley's death. A fundamental review of the care of vulnerable prisoners was implemented. Significant changes have been taken place to improve the care given to vulnerable prisoners and those at risk. The Coroner has confirmed she is satisfied that the changes made since August 2010 were suitable and correct.
– Janet Wallsgrove, Director of HMP & YOI Parc
Advertisement
The company running healthcare at HMP Parc at the time of Shaun Beasley's death, Primecare - Forensic Medical Services, says it recognises the care provided 'fell below our high standards.' It sends its 'sincerest condolences' to Mr Beasley's family and friends.
We have carefully reviewed what happened to identify what went wrong and recognise that the care provided to Mr Beasley fell below our high standards. As a result we put in place a number of measures to improve safety including better communication systems between healthcare and custody staff, improved recruitment, staffing levels and training, and a focus on better record-keeping. We are deeply sorry that the care that Mr Beasley received was not up to the required standards. Our services have improved greatly since this tragic incident in 2010.
– Sarah Campbell, Operations Director for Primecare's secure health services
Shaun Beasley's family say the inquest's verdict confirms their judgement that he had been 'let down'. In a statement, they said 'he was highly vulnerable and suffered from serious mental ill health. He had a history of self-harm and had made several serious suicide attempts.'
They say, on the night of his death, Mr Beasley phoned to say he could not cope. His sister immediately called the prison to tell them of his state of mind. He was already on half-hour observations, but that was not increased and he was found hanging in his cell shortly after midnight.
We would like to thank the Coroner and the jury for a very thorough investigation. We hope that this verdict will help us to move on from this very terrible time in our lives. The verdict has confirmed what we have always felt; we have always felt that Shaun had been let down and it is very important to us that there has been public recognition of this.
– Donna Ridgely, Shaun Beasley's sister
The family is pleased that changes have been made that will hopefully avoid anyone having to go through this tragedy in the future. This very sad case has brought to light problems which need to be addressed as a matter of urgency. Despite the family alerting the prison to their concerns for Shaun's safety and wellbeing, the prison failed in their duty of care. In cases where prisons are run by private companies, there need to be strict protocols and procedures in place to ensure that safety is put first and incidents like this are prevented as far as possible.
– Stephen Webber, family solicitor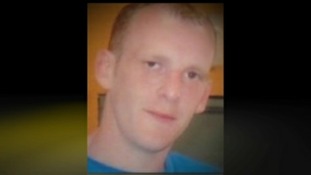 An inquest jury rules that a prisoner at HMP Parc, near Bridgend, took his own life in circumstances contributed to by neglect.
Read the full story
A man who was found hanged in his cell at Parc Prison, near Bridgend, in August 2010 took his own life "in circumstances contributed to by neglect", an inquest jury has ruled today.
The inquest at Aberdare Coroner's Court heard how Shaun Beasley, who was 29, was known to have a history of self-harm, paranoia and depression, and was placed on a healthcare wing of the prison where he could be checked every half an hour.
Advertisement
Back to top