Weston pulls out of PCC race
Simon Weston has declared he is no longer standing for the role of South Wales Police Commissioner.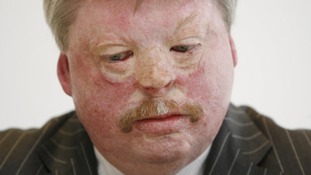 Falkland's veteran, Simon Weston, has announced he is out of the running to become one of Britain's first Police Commissioners.
Read the full story
Falklands War veteran Simon Weston has announced he is no longer pursuing the role of Police and Crime Commissioner for South Wales.
The 50-year-old, who planned to stand as an independent candidate in the elections on November 15, broke the news via his Twitter account.
With regret pulling out of the PCC role for S Wales.Became disillusioned by the fact it was getting 2 political & not serving the people.
Forty-one police force areas in Wales and England outside London will elect a Police and Crime Commissioner.
Duties for the post will include setting priorities for the force, deciding how to spend the police budget and hiring the Chief Constable.
Advertisement
Back to top