450 DVLA jobs move to Swansea
The Public and Commercial Services Union is launching a UK wide tour to protest against planned closures of 39 regional DVLA offices. As part of the UK Government's plans, 450 roles will be created at the DVLA's Swansea HQ.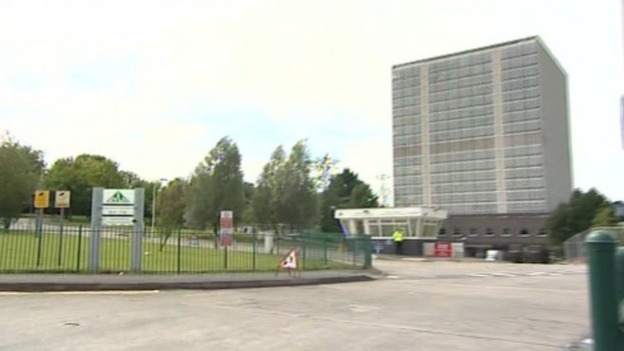 The Public and Commercial Services Union is launching a UK wide tour to protest against planned closures of 39 regional DVLA offices.
The DVLA says motorists will get a better quicker service and taxpayers a saving of 26 million pounds.
In July, the UK Government announced plans to close 39 of the DVLA's regional offices. 1,200 jobs would be at risk due to the proposals, although 450 roles would be created at its Swansea headquarters.
The PCS Union says todays announcement of the creation of 450 jobs at the DVLA is not all good news for the DVLA. The Union's Industrial Officer Mike Hallinan had this to say:
It is deplorable that Cheryl Gillan should portray as good news the closure of all DVLA local offices around the UK, with the loss of 1,200 jobs.

Mrs Gillan talks about the creation of up to 450 jobs at DVLA Swansea but these are not new jobs, they are being transferred from the 39 local offices now facing closure. The figure of 450 posts has not been confirmed by management and there is no assurance that these would be permanent jobs as opposed to fixed term appointments.

Therefore,we see this not as good news for Swansea but as a step in the continuing process of job cuts at the DVLA.
– PCS Industrial Officer, Mike Hallinan
Advertisement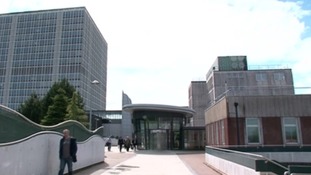 The jobs are being created at the DVLA's Swansea HQ, while smaller offices around the country are closed.
Read the full story
Mr Hedges says its great news for Swansea and creates much needed jobs for the area.
Welsh Secretary Cheryl Gillan has just given this reaction to today's news:
The DVLA has continued to lead the way in Government in providing electronic services and there is a real case for the agency to provide a faster, more cost-effective and flexible service to its customers. The creation of up to 450 jobs at the agency's Swansea headquarters underlines the pivotal role it continues to play in transforming its services fit for the 21st century.
It is a testament to the skills and expertise of the workforce that this centre of excellence will be strengthened, and will continue its long association with the city. While these planned closures will come as a disappointment to those affected in the regional offices in Wales, these employees will be offered redeployment opportunities to the Swansea headquarters or potentially to the wider civil service. I am reassured that the DVLA will do all they can to support their employees through these changes.
The DVLA says it'll create 450 jobs at its Swansea HQ as it closes offices around the UK to change the way it offers services to drivers. The agency says its plans to offer more services online will save £26m a year. It'll mean the closure of 39 offices including in Bangor, Swansea and Cardiff.
The DVLA says more than 5,000 of its 6,000 UK staff are based in Wales, with most of those at the Swansea HQ. A spokesman said,
Today's announcement on how we are going to give customers a better, quicker service means up to 450 additional jobs in Swansea.

A top priority now is to support our staff in our 39 regional offices across Great Britain. These are clearly uncertain times for them and their families and we will do all we can to support them through these changes

The 30 staff in our Swansea local office will simply relocate to our main site and we'll be talking to the 34 staff in our Cardiff office and the 12 staff in our Bangor office to explore what options are available to them.
These include potential relocation to Swansea or elsewhere in the Civil Service
Advertisement
Back to top