ITV Wales opinion poll
An opinion poll for ITV Wales suggests that UKIP support is now running at a level that would give the party seats in the National Assembly for Wales, which it wants abolished.
Welsh Labour says the results of today's poll are an endorsement both of Carwyn Jones' leadership in Wales and of Ed Miliband in Westminster.
However, the real story here is the complete collapse of the Tory vote in Wales - polling behind even Plaid, and on level pegging with UKIP, suggesting the people of Wales have completely lost faith with the cuts and incompetence of David Cameron's government.
– Welsh Labour spokesperson
Plaid Cymru leader Leanne Wood insists she's not disappointed with the results of the latest ITV Wales/YouGov poll. The poll puts her party back in second place but shows a drop in support at a Westminster and constituency level. Leanne Wood told our Political Editor Adrian Masters:
I'm pleased that we're in second place: that's where I wanted us to be and that's where we are and we've managed to achieve that in quite a short period of time.
You can see the full interview with Leanne Wood in tonight's Sharp End at 1035pm ITV 1 Wales.
Advertisement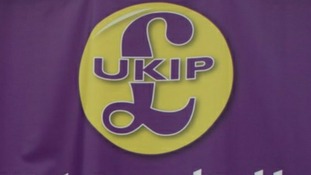 A poll for ITV Wales points to an overall Labour in the Assembly and puts UKIP on course to win seats in the Senedd.
Read the full story
Back to top