Medieval Welsh book auctioned
An extremely rare manuscript is being auctioned at Sotheby's. It's expected to fetch up to £700,000.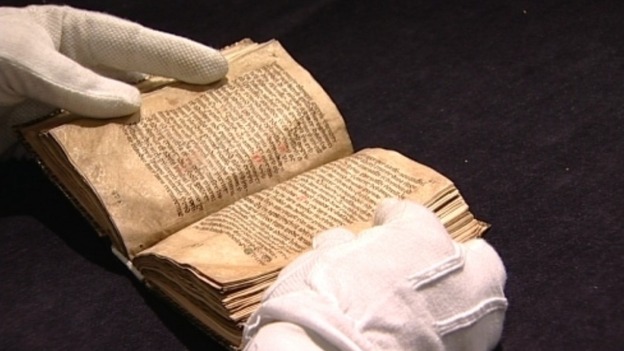 One of Wales' oldest books has gone on display at the National Library of Wales in Aberystwyth.
The rare copy of the 'Laws of Hywel Dda' was reputedly drafted by a Welsh leader in the tenth century.
The library bought the manuscript for half a million pounds at an auction at Sotheby's.
It's the first time the book has been on Welsh soil in over 200 years.
It's believed the manuscript was given to the Massachusetts Historical Society by Welsh emigrants in the early 19th century.
Welsh manuscript 'The Laws of Hywel Dda' sold at Sotheby's for £541,250. Sotheby's say no details on buyer as yet.
Advertisement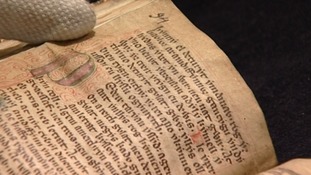 The text contains 'The Laws of Hywel Dda' and dates from the tenth century. It's an extremely rare example of medieval Welsh.
Read the full story
Back to top