Welsh Bac: 'standards vary'
A report from the education watchdog Estyn has found the Welsh Baccalaureate is generally a success, but is being delivered at varying standards in different schools.
Welsh Baccalaureate students from the Bishop of Llandaff School in Cardiff say they're taught a lot of useful skills on the course.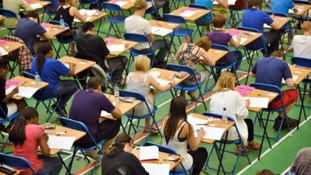 Wales' education watchdog reports that the Welsh Baccalaureate offers benefits to students, but the teaching of key skills needs to improve.
Read the full story
Advertisement
Back to top