Elis-Thomas whip restored
Plaid Cymru leader Leanne Wood has restored the party whip to Lord Dafydd Elis-Thomas today, cancelling any disciplinary proceedings against him.
The suggestion from Plaid Cymru's deputy leader, Elin Jones, that she sits down over a cup of tea with the Health Minister, Lesley Griffiths, to help her to 'provide a clear national plan for the NHS in Wales' has been forcefully rejected by a source close to the minister.
Elin Jones is once again accusing the Health Minister of lying. This is unacceptable and completely untrue. There can be no sensible or meaningful dialogue on this issue whilst Plaid Cymru continue to peddle this deceitful nonsense and while there remain serious divisions within their party over health policy.
– Welsh Government Source

Elin Jones had claimed that talking to Lesley Griffiths would be difficult while 'she continues to deny knowledge or responsibility of the NHS reconfiguration plans'.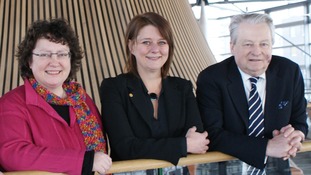 After attacking the Health Minister caused an internal row for Plaid Cymru, the party's health spokesperson returns to criticising Labour.
Read the full story
Advertisement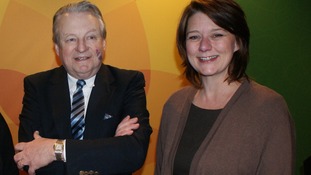 Lord Elis-Thomas has replied to his party leader's claim that he doesn't share Plaid Cymru's views on protecting community health services.
Read the full story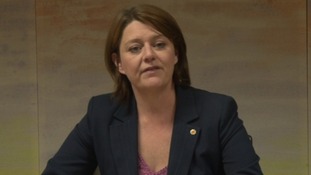 Leanne Wood confirms Lord Elis-Thomas is back in Plaid Cymru after row over no-confidence vote.
Read the full story
Dafydd Elis-Thomas says he will consider 'the unexpected statement by Leanne Wood' but has nothing else to say at present. He was at the last of this week's Bangor University degree ceremonies when he learnt that he's had the Plaid Cymru whip restored and no longer faces disciplinary action.
Advertisement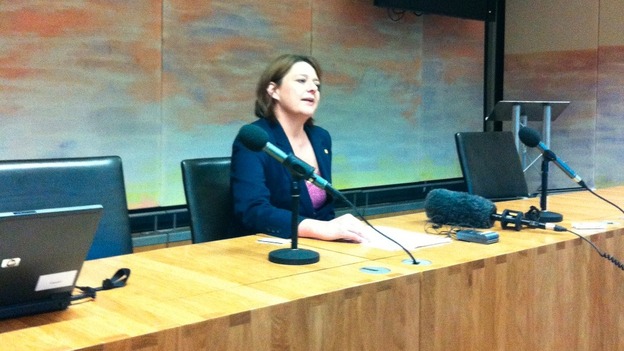 Plaid Cymru leader Leanne Wood has cancelled disciplinary proceedings against Dafydd Elis-Thomas and restored the party whip to him after he refused to attend a hearing on why he failed to support a vote of no confidence in the health minister, Lesley Griffiths.
Plaid sources say Ms Wood did not hold any discussions with the Dwyfor Meirionnydd AM but has informed all her members how AMs who disagree with party policy will be expected to behave in future.
Today, I am making a clear statement with regard to how I expect Plaid Cymru to move forward from events of this week. As you will be aware from my own political history, I am a politician which respects independent thought and respects freedom of expression. This is a vital component to a healthy democracy and a healthy politics. Although I do not agree with him, I respect the fact that Dafydd Elis-Thomas does not share the group's long-held views on protecting core health services at community level, and to have ministerial accountability for the decisions made.
If any member has concerns on issues which they regard as a matter of conscience however this needs to be discussed and argued within the group in order to reach agreement. This is how politics works. It is through debating and discussing ideas and disagreements together, rather than abstaining and not taking part. In future therefore, if the Plaid Cymru group collectively chooses to support an issue and a campaign, I expect all members to unite behind that, unless they are willing to come to the group and explain and discuss why they are unable to do so.
It is not and never will be acceptable that statements are made to the press before they are shared within the party team. The party has always valued its unity of purpose. The whip has never before been withdrawn from an elected member of Plaid Cymru. I do not expect, and will not accept, the party being placed in this position again. Dafydd's future role in Welsh politics is of course a matter for him. Whatever Dafydd decides to do we will respect his decision, but it is my wish to bring this matter, and this process to an end now and move on.
– Plaid Cymru leader Leanne Wood AM

The Plaid leader also said that there is little doubt that the events of the past few days have been damaging to Plaid Cymru. She added that she had every confidence that Dafydd Elis-Thomas will respect how the party's group of AMs will operate in future.
Confirmation that the whip has been restored to @elisthomasd with effect immediately.
It looks as though she's ending the disciplinary process against @elisthomasd but that's not 100% clear yet.
Plaid Cymru leader Leanne Wood is to make a statement in the Senedd shortly on the disciplinary process involving Dafydd Elis-Thomas
Load more updates
Back to top