St Fagans investment
The Heritage Lottery Fund has announced an investment which will help redevelop St Fagans museum.
The St Fagans National History museum has been awarded an £11.5 million grant to help redevelop the site. It's the largest amount of funding the heritage lottery fund has ever awarded in Wales.
The money will be used to develop new galleries and activities.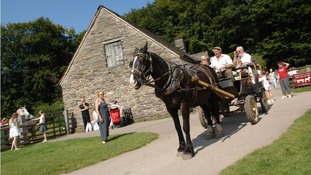 St Fagans Museum will soon benefit from the biggest grant award in Wales, from the Heritage Lottery Fund.
Read the full story
Advertisement
Back to top