Brecon Jazz returns
The Brecon Jazz festival has returned for the weekend.
Advertisement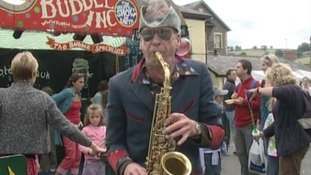 After difficult financial problems, the Brecon Jazz festival is in full swing this weekend.
Read the full story
The Brecon Jazz festival returns today for the weekend. The event has hit financial difficulties over recent years but this year it's being run by a new operator, Orchard.
Back to top