New Welsh Secretary
Newly-appointed Welsh Secretary David Jones makes his first visit to Wales since being appointed.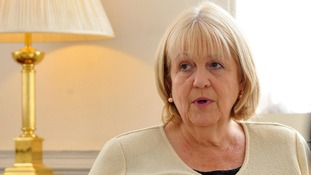 Speaking on Sky's 'Murnaghan' programme on Sunday, the former Welsh Secretary also launched a fresh attack on the HS2 project.
Read the full story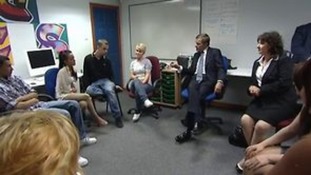 Visiting Wales for the first time since his promotion, David Jones MP was involved in a lively discussion with a teenager about housing.
Read the full story
Advertisement
The Liberal Democrat Baroness Jenny Randerson is to be a junior minister at the Wales Office, serving under David Jones and alongside Stephen Crabb.
I am absolutely delighted to be appointed as a Parliamentary Under Secretary. It is a tremendous honour and privilege to be a Welsh Liberal Democrat representative in the Coalition Government. As a former Assembly Member, Welsh Government Minister and a committed devolutionist, I am particularly looking forward to developing the working relationship between the Welsh Government and the Wales Office to ensure that we all work together to enhance the lives of the people of Wales.
– Wales Office Minister Baroness Randerson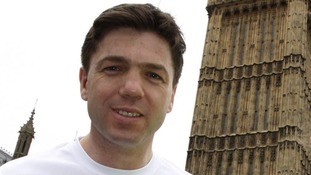 Preseli Pembs MP Stephen Crabb is the junior minister at the Wales Office. As well as doing his new boss' old job, he'll still be a whip.
Read the full story
Former Welsh Secretary, Cheryl Gillan, has released a statement regarding today's cabinet reshuffle.
David and I have worked together for six years and he was a great

support as Parliamentary Under-Secretary of State during my time as

Secretary of State and, prior to that, as a Shadow Minister in Opposition.
He is an excellent constituency MP, representing the interests of all

his constituents in Clwyd West with great vigour. I can think of no better

person to take on the mantle of Wales in the Cabinet and I wish him well.
I am confident he will carry out his new responsibilities and be a strong voice for Wales, challenging the decisions made in the Assembly andstanding up for the people of Wales in Westminster and elsewhere.
– Cheryl Gillan, MP

Clywd West MP, David Jones, has been confirmed as her replacement.
Our political editor Adrian Masters interviews the new Secretary of State for Wales, David Jones.
Advertisement
First Minister Carwyn Jones has told ITV Wales that working with the new Secretary of State for Wales David Jones to help Wales' economy is 'a priority'.
Although 'clearly a disagreement' between the Welsh and the UK Governments over the best way forward for the economy, he said, there will be areas where they can work together.
The First Minster also said he'd 'got on well' with Cheryl Gillan in her two years as Welsh Secretary.
Outgoing Welsh Sec @cherylgillanmp has wished her successor @davidjonesmp well in his new post: 'No-one better qualified to do the job'
Unless I've forgotten someone @davidjonesmp will be first Conservative Welsh Sec or Shadow from a Welsh seat for 25 years.
The last one was Nicholas Edwards who left the Wales Office in 1987.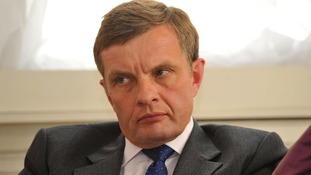 David Jones becomes the first Welsh Conservative MP to hold the job of Secretary of State since 1987.
Read the full story
Clwyd West MP David Jones has been named as Cheryl Gillan's replacement as Secretary of State for Wales.
Mr Jones had served as Wales Office Minister since May 2010.
Andrew RT Davies, the Leader of the Welsh Conservatives in the Assembly, paid tribute to Mrs Gillan's "incredibly hard work and unwavering commitment to Wales".
He added:
I now look forward to continuing a close relationship with David Jones, who I know will do an excellent job in the role of Secretary of State for Wales.

He has been instrumental in delivering for Wales as Minister and is the right choice to take up this position.

I know he will maintain the high levels of determination we have seen for Wales in recent years and I look forward to working with him.
– Andrew RT Davies AM
Load more updates
Back to top