New Welsh Secretary
Newly-appointed Welsh Secretary David Jones makes his first visit to Wales since being appointed.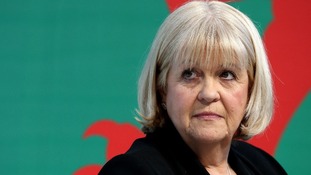 The Buckinghamshire MP announces on Twitter that she'll be returning to the back benches, as David Cameron's reshuffle gets under way.
Read the full story
It's been a privilege and an honour to serve my party as co-chairman , signing off @torychairman , signing on @sayeedawarsi
@sayeedawarsi signing off @welsh_secretary too but I agree great privilege to serve in cabinet but can serve party from back benches too :)
There has not yet been any confirmation from the Wales Office over whether Mrs Gillan has officially stepped down as Welsh Secretary.
Advertisement
Speculation is growing at Westminster that the Welsh Secretary, Cheryl Gillan, will lose her job in a cabinet reshuffle this week.
Welsh Tory backbenchers say they don't want to see her go but if there is to be a replacement, it should be an MP with a seat in Wales.
Nick Powell has the full report.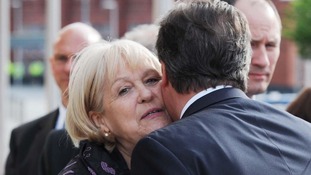 Speculation grows that David Cameron is about to kiss goodbye to Cheryl Gillan in a cabinet reshuffle.
Read the full story
Load more updates
Back to top