James Bond tour visits Wales
A seven-day tour to celebrate the James Bond legacy arrives in mid-west Wales today, at a beach that doubled as an exotic location for 2002's 'Die Another Day'.
Welsh designer Lindy Hemming has created costumes for the James Bond films for over a decade.
As a tour to commemorate the Bond legacy arrived in Ceredigion today, the Oscar-winning designer spoke to ITV Wales about her fondness for the area - and how it feels to be part of the 'James Bond family'.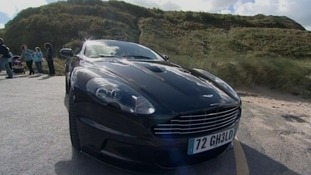 Wales has a strong connection to the James Bond series, with a host of Welsh actors and singers starring in the films over the years.
Read the full story
Advertisement
Back to top