Home education campaign
The Welsh Government begins a consultation over plans to register and monitor how many children are being educated at home in Wales.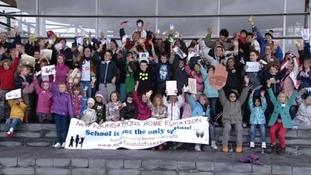 Parents who educate their children at home handed over a petition against proposals to regulate and monitor what they do.
Read the full story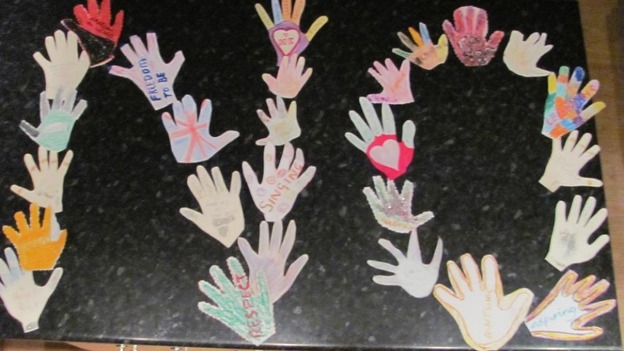 Home educators in Wales have urged people across the UK to help make hand prints containing messages of what Home Education means to them, as part of their 'Hands up for Home Ed!' campaign against the Welsh Government's consultation into Home Education.
Campaigners met outside the Senedd today for their annual 'Not Back to School Picnic'.
Advertisement
The Welsh Government has launched a consulation to introduce monitoring and regulation on Home Education. Today, parents who educate their children at home will hold a 'Not back to school' picnic outside the Senedd to campaign against the proposals.
It is very difficult for local authorities to carry out their duties to ensure that all compulsory school age children in their area are receiving a suitable education.

It is important to make clear that these proposals are not designed toprevent children from being home educated.

The Welsh Government recognises that home education covers a great many approaches to education, from autonomous child-led learning to more formally taughtcurriculum based approaches and these proposals do not seek to changethis.
– Welsh Government spokesperson
Back to top