Labour Party conference
Welsh delegates are playing a prominent role at Labour's annual conference in Manchester - with Wales the only part of the UK where the party's in power
Labour leader Ed Miliband says a future Labour government wouldn't be able to afford to follow Wales and make prescriptions free.
But he told our Political Editor Adrian Masters that he trusts Carwyn Jones' judgement when it comes to the scheme in Wales.
"I think that's a matter for Carwyn - that's his judgement and that's a judgement I totally trust" he said.
"You know, it's different ways of allocating resources".
The Scottish Labour leader, Johann Lamont, has renewed her attack on the SNP government's introduction of universal benefits, such as free prescriptions, pioneered by Labour in Wales. She told her party's conference that poorer families are paying for Alex Salmond's 'tax break for the rich'.
Don't be fooled by the slogans. Salmond trying to claim more things are free in Scotland as a way of building up resentment with our partners elsewhere in the UK. The people of Scotland know that nothing is free. And every day we see more clearly that the costs of Salmond's slogans are being borne by hard working families struggling to make ends meet, borne by the elderly and vulnerable seeing their care slashed, borne by the student who can't get a place in further education.
– Scottish Labour Leader Johann Lamont MSP

In the Senedd, the First Minister, Carwyn Jones, was asked by the Conservative AM Janet Finch Saunders to respond to Ms Lamont's criticism of universal free prescriptions, available even to people who earn over £100,000 a year.
0.4% of the population earn over £100,000 a year. Means testing would cost more than it would save.
– First Minister Carwyn Jones AM
Advertisement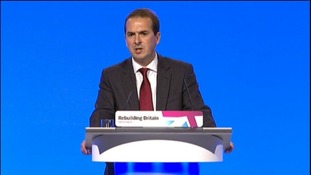 Shadow Welsh Secretary Owen Smith MP tells Labour's conference that the people of Wales want more decision-making but to remain in the UK
Read the full story
The Shadow Welsh Secretary says the nation's 'thoughts and prayers' are with missing five-year-old April Jones and her family.
Owen Smith briefly delayed his speech at the Labour Party's annual conference in Manchester to show his support to the Machynlleth community.
The Shadow Welsh Secretary has told Labour's conference in Manchester that change may be needed 'to accomodate the ambitions' of those who want more decision-making in Wales and Scotland. Owen Smith told delegates that 'devolution is delivering' but that Wales is better off as part of the UK.
People in Wales, Scotland and England too want more local decision making and devolution or other constitutional change may be needed to accomodate those ambitions.

But separation or independence remains a minority interest- outweighed by economic and emotional reasons for Britain and the British people to stick together.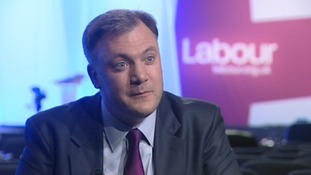 The Shadow Chancellor says it would be up to Welsh Govt to decide how to spend its share of proceeds from the 4G sell-off.
Read the full story
Advertisement
Welsh Conservatives have attacked the First Minister's claims in his speech to Labour's conference as 'pure fantasy.' Carwyn Jones listed achievements that he said showed his government's 'fairness in action.' Opposition leader Andrew RT Davies said:
Can the First Minister look young people in the eye and tell them they won't be making the grade in global tests on literacy and numeracy?

Can he look them in the eye and explain why pupil spending per head is lower here than in England and why school buildings are crumbling?

Can he look them in the eye and explain why youth unemployment is rocketing and why Wales remains the poorest part of the UK?

Simply - education and the economy are clear examples of how Labour in Wales is failing. To suggest otherwise is pure fantasy.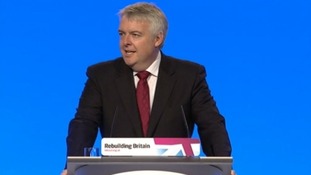 Carwyn Jones addresses delegates at the Labour Party conference, highlighting differences between Welsh Labour and the UK Government.
Read the full story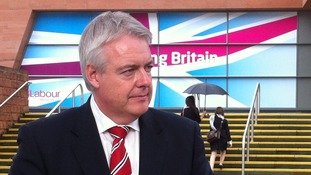 First Minister Carwyn Jones is due to highlight examples of Welsh Labour's 'fairness' when he speaks to the party's conference in Manchester
Read the full story
Load more updates
Back to top