'Fairer' cancer funding plea
Elaine May needs a new drug which hasn't been approved by NICE. If she lived in England it would be funded by the Cancer Drugs Fund. But the Health Minister for Wales says that takes money away from treating other illnesses.
Hundreds of people in Wales say they are being denied life saving cancer drugs on the NHS that are available in England.
The English Cancer Drugs Fund provides free treatment to patients who need new medicines, but there isn't an equivalent scheme here.
In an exclusive interview with the Health Minister Lesley Griffiths, our Health Correspondent Mariclare Carey-Jones asked why.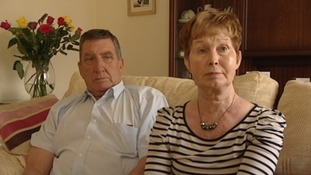 A family from Cardiff is calling for the same system of funding cancer drugs in Wales and England.
Read the full story
Advertisement
Back to top