Search for April Jones
The search for missing Machynlleth five-year-old April Jones continues. A fund set up to assist the search operation has so far amassed over £60,000.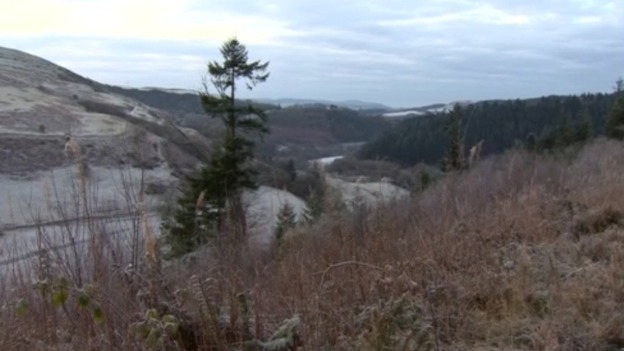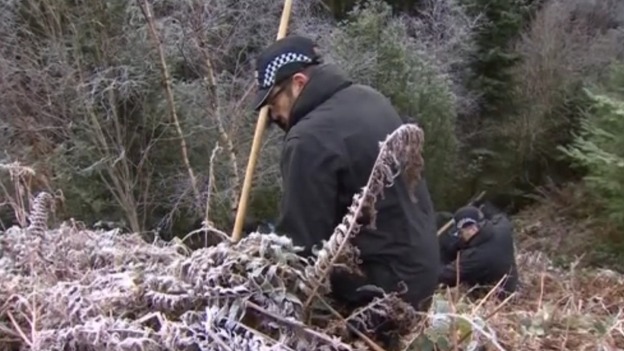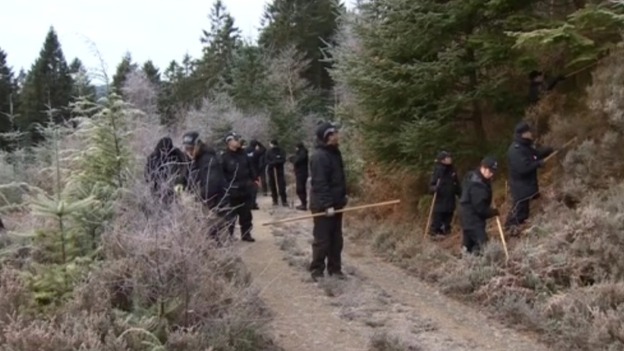 In a press conference this morning, Supt. Ian John said Dyfed Powys Police will continue to search for April Jones.
The 5-year-old has been missing for 10 weeks.
Advertisement
April's parents, Coral and Paul Jones, have released a statement on the search for their daughter.
They say they are grateful for the support they have received from around the world, since their 5-year-old daughter went missing 10 weeks ago.
The messages and support from all over the world have continued and we remain grateful that we are in people's thoughts and prayers. The empathy shown towards us by not only local people but those from afar has shown us that people really do come together during difficult times.
We are extremely grateful to Dyfed Powys Police for their continued efforts to find April. The dedication and determination shown by the search teams who have come from all over the UK has been truly amazing. We take comfort to think that they will be returning to their families to earn a well deserved rest over the Christmas and New Year period.
We understand that Christmas will be a particularly difficult time without April being amongst us but as parents of Harley and Jazmin we will obviously acknowledge the festive season as best as we can. We sincerely hope that families around the world will enjoy a peaceful and loving Christmas.
– Coral and Paul Jones
Dyfed Powys Police have released a statement on the latest update in the search for April Jones.
This is one of the largest search operations in the UK in police history. Specialist teams from other agencies and organisations have been searching rivers and the sea; mines and quarries; and various other confined spaces on the hillsides of Machynlleth. Volunteers from a number of mountain rescue teams have walked for miles over the mountain sides all working together looking for clues and evidence that may help us find April.

We will keep looking until we are satisfied that we have exhausted all lines of enquiry. **
– Dyfed Powys Police statement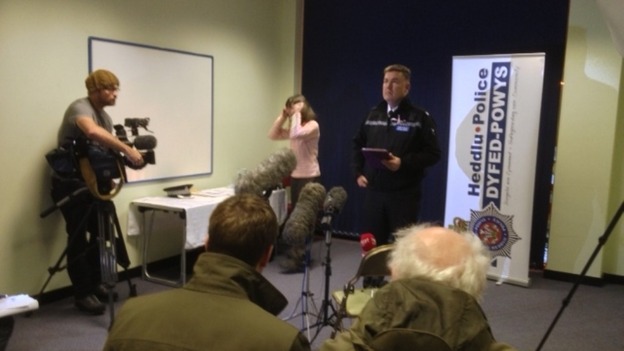 In a press conference today, Dyfed Powys Police said they will not put an end date on their search for April Jones, and that they will continue until they are sure therefore no more viable places to look.
The 5-year-old has been missing for 10 weeks.
The search will be scaled down over Christmas but will be scaled up again afterwards.
April Jones' parents "we realise this is a big news story, but to us it is our life"
April Jones' parents "Christmas will be a difficult time without April amongst us"
April Jones' parents "with support we are taking each day at a time"
Advertisement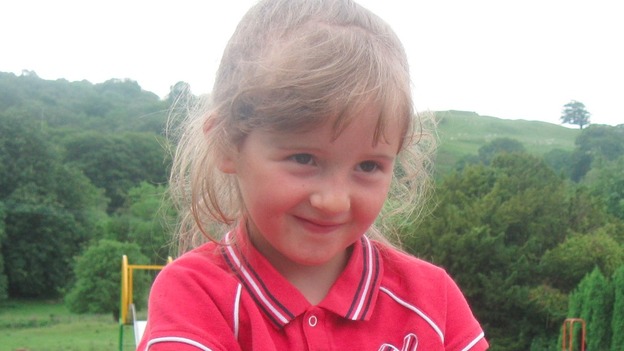 The search for missing Machynlleth five-year-old April Jones continues as her family prepares to face their first Christmas since she disappeared.
Today Superintendent Ian John of Dyfed Powys Police will update the media on the ongoing search for her.
Local man Mark Bridger remains in custody charged with her murder. He will appear in court in the new year.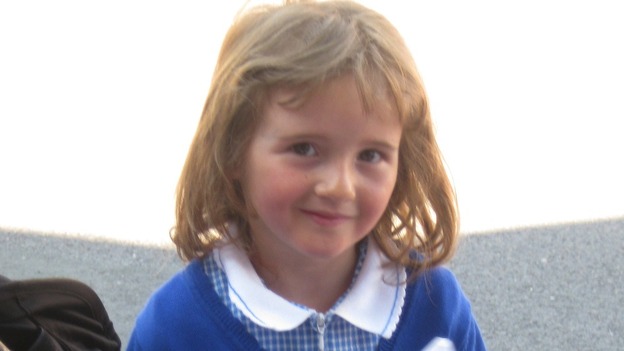 An auction in aid of missing schoolgirl April Jones has raised more than £4,000, boosted by items donated by Welsh stars.
Singer Catherine Zeta Jones' shoes were sold for £410 to a buyer from Rhyl, while a diamante-studded denim jacket belonging to singer Bonnie Tyler was also auctioned off.
The money will be given to April's Fund, which has reached nearly £50,000.
The five-year-old disappeared from Machynlleth exactly two months ago.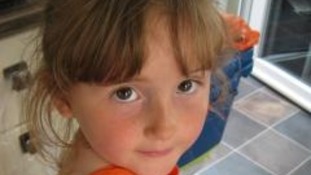 Prisoners in HMP Shewsbury have donated a bench in memory of missing five-year-old April Jones.
Read the full story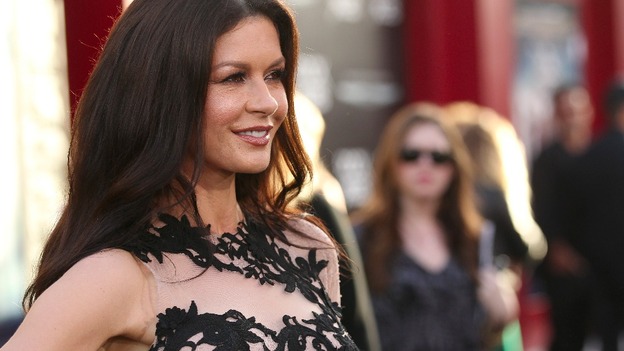 Catherine Zeta Jones has offered a pair of her shoes for auction to raise money for the fund set up in April Jones's name. The Hollywood star signed a pair of golden high heels that she wore for a premiere.
Five-year-old April Jones disappeared from Machynlleth seven weeks ago.
Despite an extensive police search there has been no sign of her. Mark Bridger has been charged with her murder.
Donations to April's Fund have already reached £40,000. The shoes and a signed photograph of the actress will be auctioned off later this month.
The Swansea-born actress is well known for her charity work. She is a patron of The Noah's Ark Appeal and opened Cardiff children's hospital in 2006. Appearing there last week Catherine said: "I truly believe that the human nature of giving is unrelenting - even in dark financial times"
Load more updates
Back to top