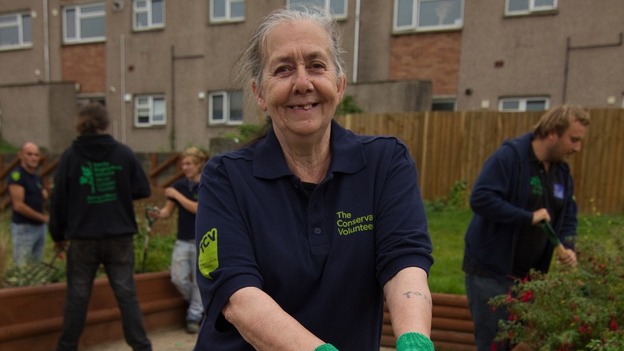 A 70-year-old pensioner from South Wales has won a national award for transforming her council estate into the thriving green community.
Pam Evans, from North Cornelly near Bridgend, won Conservation Volunteers' Green Heroes Volunteer of Year award, after helping turn a disused car park into a 'safe and inviting' space.
"I wanted to try something completely different" says Pam.
"There's a lot to learn, such as planting, building nest boxes and digging. I'm not getting any younger and volunteering helps keep my mind alert".