First Commons Questions for new Welsh Secretary
David Jones MP faces questions in the House of Commons for the first time since he was appointed Secretary of State for Wales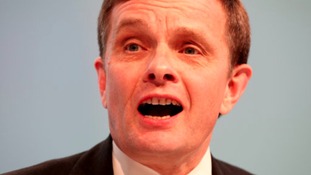 Our Political Editor Adrian Masters shares all the days events from the Welsh Secretary of States first Welsh Welsh Questions and the PMQ's
Read the full story
"Hardly a ringing endorsement for devolution" that was the accusation faced by the Secretary of State for Wales, David Jones from Labour's Owen Smith MP.
It was the first time the pair had gone head to head in the House of Commons.
Advertisement
A heated exchange between Rhondda MP Chris Bryant and Prime Minister David Cameron erupted during Prime Minister's Questions today.
The Prime Minister refused to answer the Labour MP's question about his refusal to publicly release documents between himself, his office and former News of the World Editor, Rebekah Brooks and News International.
ShadWelsh Sec @owensmithmp accuses @davidjonesmp of being anti-devolution, seizes on Welsh Sec saying devo 'could' be good for Wales.
In response @davidjonesmp says he used word 'could' because Labour Welsh & UK Govts have held Wales back not devolution.
Our Political Editor, Adrian Masters is in London for the Secretary of State for Wales, David Jones' first Welsh Questions in the House of Commons.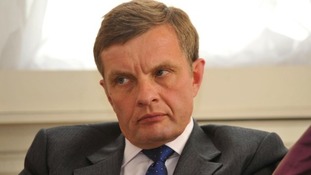 David Jones takes his first question session in the Commons since becoming Welsh Secretary
Read the full story
Back to top