Apprenticeship warning
An Assembly Committee is warning that apprenticeships in Wales aren't reaching their potential and capacity.
£5 million will be provided to create additional apprenticeship places 16-24 year olds in Wales, the Deputy Minister for Skills has announced.
It comes after the Assembly's Enterprise and Business Committee warned some schemes weren't reaching their full potential.
We'd love to see a huge demand for apprenticeships in Wales. This is why I am setting the Work Based Learning Network a challenge.

I challenge them to engage with those employers who are not already providing apprenticeship delivery.

I want them to know the benefits of apprenticeships; know that they are at the heart of business effectiveness; they increase the skill set of the nation and they increase the attractiveness of Wales as a place to do business.
– Jeff Cuthbert AM, Deputy Minister for Skills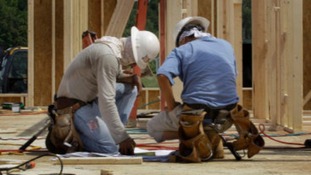 A National Assembly report found that apprenticeship schemes in Wales aren't reaching their full capacity.
Read the full story
Advertisement
Back to top