Charity 'Bondathon'
Two self-confessed Cardiff 'movie geeks' are holding a 46 hour Bondathon - watching every Bond film made to raise money for charity.
Two Cardiff movie fans are taking their love of the Bond films to a new level.
While many fans will be queuing outside cinemas for the latest Bond epic 'Skyfall' to go on general release tonight, Rhys Jones and Terrence Edwards are sitting down to watch the entire series -- all 46 hours of them in what has been dubbed a 'Bondathon'.
And it's all for a good cause. David Wood has been to meet them.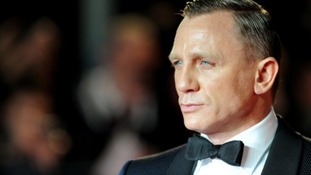 Two Cardiff Bond fans are embarking on a 46-hour charity 'Bondathon', watching all 23 James Bond films in succession.
Read the full story
Advertisement
Back to top