Pool campaigners lose fight
People in Pontypridd overwhelmingly vote in favour of saving a town paddling pool, as part of £6.2-million plans to redevelop the historic lido.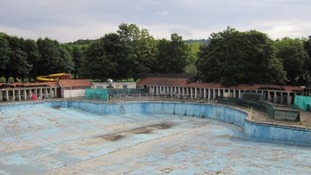 In spite of an overwhelming vote to save a paddling pool in Pontypridd the council say they cannot afford to keep it open.
Read the full story
Rhondda Cynon Taff council says it isn't obliged to listen to a local vote about its plans to redevelop Pontypridd lido. The plans would see a paddling pool next to the town's derelict lido demolished - a move that's angering local people, as David Wood reports.
Advertisement
Rhondda Cynon Taf County Borough Council says that a project to redevelop and reopen Pontypridd's lido complex would be put 'in jeopardy' by trying to include the existing paddling pool in the plans.
It is disappointing that individuals have chosen to play politics with this hugely important project for the future of Pontypridd.

The Council will note the outcome of the Community Poll at its next meeting later this Month.

It must be stressed that the result of this poll is not binding on the Council in any way.
When cuts to public sector funding by the UK government are forcing difficult decisions across the country, any amendments to the current proposals, which will effect the viability of the new Lido, place the entire scheme in jeopardy and potentially put at risk grant funding already made available.

It is simply not possible to consider the two facilities side by side.

When discussing the outcome, the Council will consider the future regeneration of Pontypridd and the wider interests of Rhondda Cynon Taf which were not taken into consideration yesterday.
– Cllr Anthony Christopher, Leader of Rhondda Cynon Taf Council
People in Pontypridd have voted overwhelmingly in favour of saving their paddling pool, as part of the redevelopment of the town's historic lido.
The local referendum asked:
Should Rhondda Cynon Taf County Borough Council keep the existing paddling pool in Ynysangharad Park as part of the Lido redevelopment?
2,077 voted 'yes'
151 voted 'no'
1 spoilt ballot
The poll was held by Pontypridd Town Council. Its result is not binding on the county council, which is leading a £6.2-million project to regenerate and reopen the lido complex.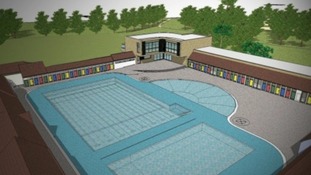 People in the Valleys town will vote on whether they want the current children's pool to be included in plans to redevelop an historic lido.
Read the full story
Back to top