Blind people 'living in poverty'
A report published by charity the Bevan Foundation claims at least 33,000 blind and partially sighted people in Wales are struggling with money and find it difficult to find work.
More than thirty three thousand people in Wales who are blind or partially-sighted live in poverty, according to the RNIB Cymru and the Bevan Foundation.
They warn many people don't realise they are entitled to benefits. Joy Hook, who has glaucoma, says benefits made a big difference to her.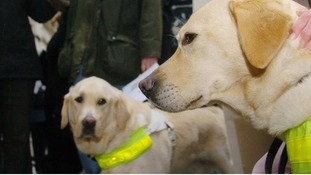 The Bevan Foundation says people with visual impairments find it more difficult to find work, and face additional living costs.
Read the full story
Advertisement
Back to top