Police Commissioners start work
Wales' four elected Police Commissioners will officially begin their new roles today. The job involves deciding police budgets, appointing chief constables and setting up a crime plan for their area.
15.16% of eligible voters turned out for the South Wales Police & Crime Commissioner election, according to official figures.
The number of ballots received were 146,899, out of a possible 969,020.
Merthyr - 11.9%
Neath Port Talbot - 16.15%
Bridgend - 14.22%
RCT - 13.42%
Cardiff - 16.95%
Swansea - 12.78%
Vale of Glamorgan -19.62%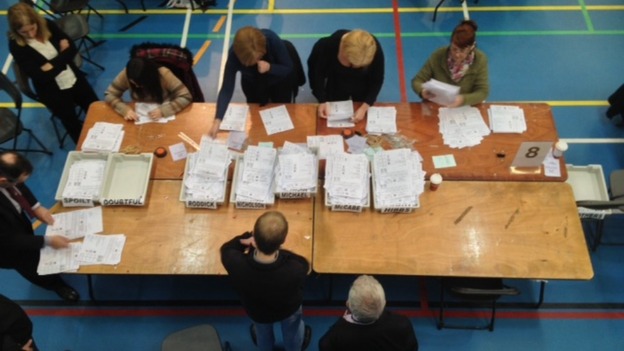 Advertisement
Just over 15% of potential voters cast their vote in the North Wales Police & Crime Commissioner election, with 79,906 votes cast, reports Ian Lang.
The lowest turnout was in Wrexham with 12.24% followed by 13.32% in Flintshire.
The highest was Anglesey with 17.85%, Gwynedd 17.71% Denbighshire 16.78% and Conwy 16.07%.
The figures do not take into account spoilt ballot papers.
Confirmed turnout in the Swansea area for electing a Police & Crime Commissioner for South Wales is 12.77%.
The overall turnout to elect a Police & Crime Commissioner for the Dyfed Powys area is 17.1%.
Official figures show a turnout of 17.4% in Carmarthenshire, in the contest to choose a Police & Crime Commissioner for the Dyfed Powys area.
Advertisement
As counting continues across Wales after yesterday's Police & Crime Commissioner elections, official figures show turnout in Pembrokeshire stands at 19.6%.
The turnout for the Gwent Police and Crime Commissioner Election has been confirmed by Newport City Council, which is handling the force-wide count, at 14.3%.
Ballot papers were validated for the Gwent election last night. Counting begins at 10am in Newport. Verification of ballots began in the Dyfed Powys, North Wales and South Wales elections at 9am.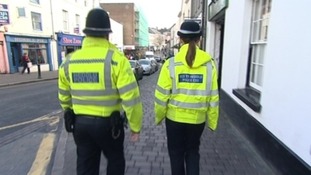 Counting will get underway later this morning, in elections for new Police and Crime Commissioners for each of Wales' forces.
Read the full story
The UKIP MEP for Wales has called for Home Secretary to resign over the predicted low turnout for the Police and Crime Commissioner Elections. John Bufton has written to Theresa May accusing her of ignoring advice from the Electoral Commission which could have increased turnout and voter engagement.
It is quite clear to me that on the grounds that the Home Office wilfully ignored repeated advice from the Electoral Commission who are established to ensure democratic and fair voting in the UK that Theresa May could stand accused of gerrymandering.
– John Bufton MEP, UKIP

Here's an extract from his letter:
With reference to the dismally low turn out for the elections for Police and Crime Commissioners in England and Wales, I have grave concerns about the legitimacy of the results and the democratic validity of your post and call upon you to resign your portfolio with immediate effect.

I believe you and your department at best may be charged with utterly and hopelessly failing the general public over these elections, and at worst may stand accused of gerrymandering.
I fear the Home Office anticipated, if not engineered, the appallingly low turn out and wilfully permitted the elections to continue in full knowledge that the majority of the general public were not engaged with.

These elections represented a departure from normal voting procedures, with the Home Office for the first time assuming responsibility over the management of the elections and raising public awareness.
Load more updates
Back to top