Children take over Wales' museums
Young people across Wales are being put in charge of museums for the day. It's part of a 'Takeover' event run between the Welsh Government and the Children's Commissioner.
Young people and children will take over museums across Wales for the day, as part of a wider scheme to help them get more involved in heritage projects. The Minister for Housing, Regeneration and Heritage welcomes the scheme, saying it may help to inspire younger people to get involved in history.
I am very pleased that the Welsh Government is supporting Taking Over Museums Day. The day will give young people the chance to be at the heart of a museum's work and for some, this might be their first real interaction with their heritage and culture. For others, it could well be the spark that will inspire a lifelong interest in history and the arts.
Of course, it's not just about the benefits to the kids, the museums themselves are set to gain a huge amount too. The young people will help museums to make their exhibitions more relevant and interesting to children and young people who will be able to offer fresh new ideas.
– Huw Lewis, Minister for Housing, Regeneration and Heritage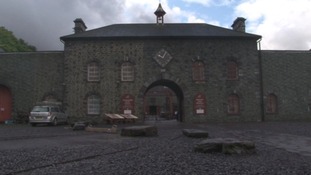 Children and young people will be taking over some of Wales' museums for the day.
Read the full story
Advertisement
Back to top