Jobs fear as food company sold
Dutch food producer VION has announced it is selling its UK business. The Unite union say over a thousand jobs in Wales could be at risk.
As the Asda hierarchy dithers on a decision, 350 workers and their families on Anglesey are being forced to face the fear of ongoing uncertainty about their future employment.

I would urge the Asda management to quickly wake up to the reality of their earlier decision and do to the right thing and overturn it with immediate effect. Until they do our members and their families will be seriously considering their custom at Asda.
– Andy Richards, Unite
Whilst the company has announced its intention to leave the UK market - and sell its operations in Wales, they have confirmed that the interests of employees at the affected sites will be of the utmost importance. We have been working very closely with the company and we will work with prospective new buyers to offer any assistance as appropriate from the Welsh Government to secure the viability and future of the sites in Wales.
– Welsh Government spokesperson
Advertisement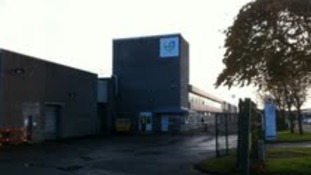 Unions fear that thousands of workers could lose their jobs as a Dutch-owned food company puts its UK businesses up for sale.
Read the full story
The sale of the Dutch-owned meat processing facilities could affect farmers as well. Many are worried about the uncertainty over who might buy the business.
These sales announcements make me very nervous, especially about supplying stock to them. It knocks our confidence. If they can't sell it they'll liquidate it, and if there are debts there - should we supply products to them?

Merthyr is massive they can slaughter 4,000 lambs a day and 400 cattle. For farmers supplying it - it is massive. They need to come up with security or a warranty if we are to keep supplying them
– Edward Rees, supplier of livestock to Vion at Merthyr
A Dutch company is selling it's UK food businesses, and unions fear that there could be job losses in Wales. Our business correspondent has more.
The Dutch company has confirmed that the plants for sale are in Sandycroft in Flintshire and Merthyr Tydfil where there are 1300 workers at each site. Over 600 workers are also employed at meat processing plants in Llangfeni and Gaerwen.
The Dutch owners have decided to sell as their focus is now going to be on their core business in Holland and Germany. Staff at all sites were informed yesterday about the sale plan.

However, while discussions have been held with interested buyers it's still early days in terms of the sale process so we can't comment at present on individual sites.
– Spokesperson for VION NV
Advertisement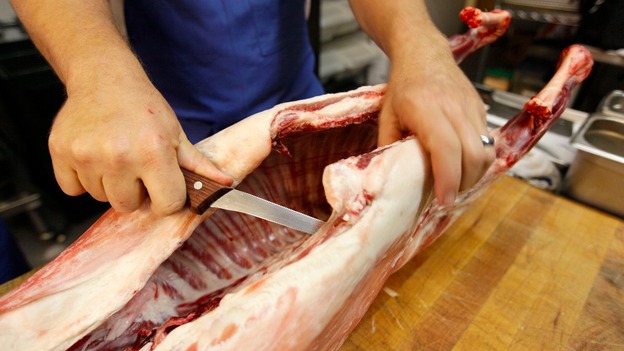 VION UK employers workers at meat processing plants on Anglesey and in Flintshire and Merthyr Tydfil. The company says it is confident they will be sold as a viable business.
The Dutch company, VION UK, has announced they are selling their UK businesses. The Unite union say over a thousand jobs in Wales could be at risk.
Back to top