Denbighshire floods recovery
Flood water has now receded, but efforts to get back to normal in St Asaph and Ruthin are continuing.
Vale of Clwyd MP: 'A magnificent response from the public after the floods'
'It's been described as a 'Dunkirk spirit', and I think that's what we've got here" says Chris Ruane, the MP for the Vale of Clwyd.
"We've got people coming together in a time of trial, and responding magnificently with food, with clothing, with toys for the kids".
"A magnificent response from the public - but also Denbighshire County Council, from St Asaph City Council, the police, the fire service, the Environment Agency - all pulling together".
St Asaph floods volunteer: "People have been so good today"
The generosity of the community around St Asaph has been "a lifeline", a volunteer tells ITV Wales.
Joan Barker, from the WVRS, has been one of the volunteers sorting the donations at the leisure centre.
"One lady came in wanting a kettle, a toaster... she had absolutely nothing left in her house" she told Ian Lang.
"We've had people in and out all morning bringing clothes, food, household goods and toiletries"
"People have been so good all through the morning and yesterday bringing all this stuff in. It's unbelievable".
Advertisement
Wales floods: Donations and support for victims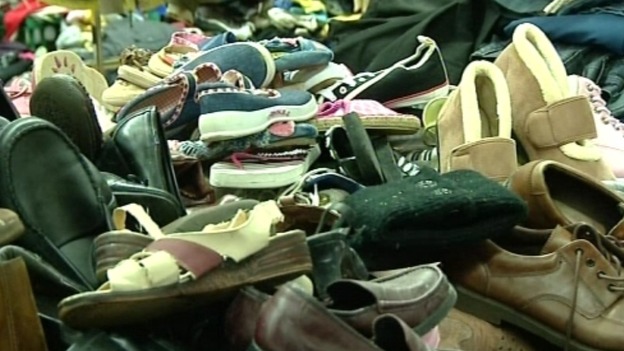 Wales floods: Welsh Secretary meets rescue teams in St Asaph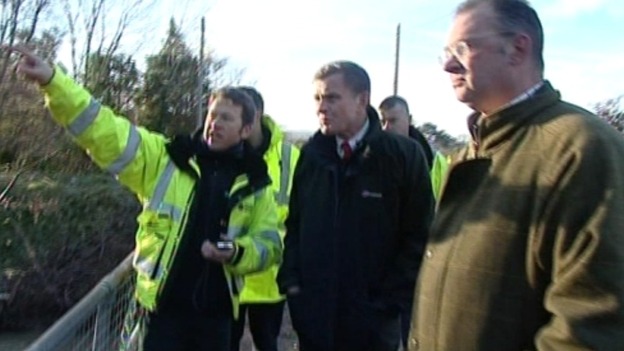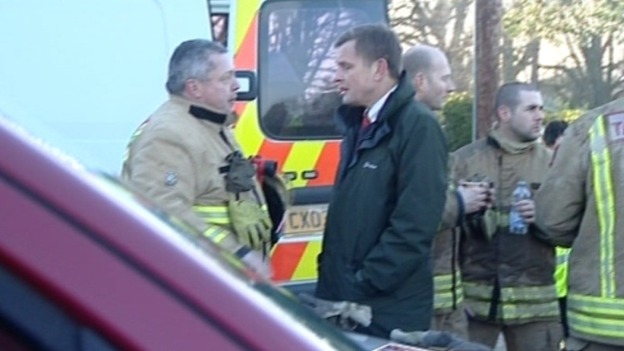 Wales floods: Welsh Secretary visits Rhuddlan and St Asaph
Police patrols to protect deserted homes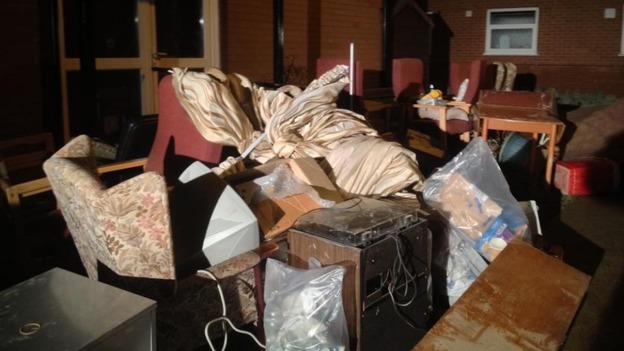 Our North Wales Reporter Ian Lang says there is a strong police presence in St Asaph, with officers stepping up patrols to protect empty homes, where residents have still not been able to return.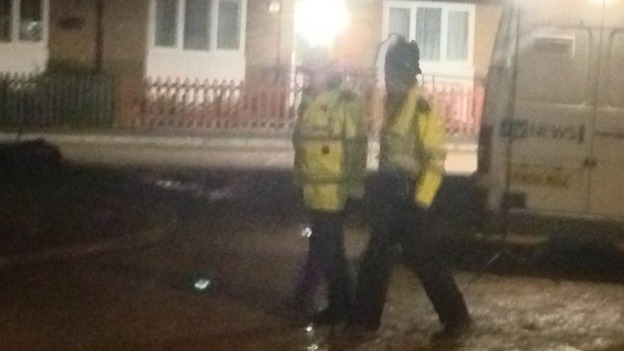 Advertisement
First Minister: 'Need to investigate' Ruthin flooding
The First Minister, Carwyn Jones, has been visiting people in flooded St Asaph this afternoon.
He told our presenter Jonathan Hill that the response has been 'phenomenal'. He says we need to look again at which comunities may be at risk of flooding, considering recent extreme weather patterns.
He says the Environment Agency 'will need to investigate' what happened in Ruthin, 'where there are flood defences in place but water got in - we'll have to understand what happened there better'. Local people have complained that they were flooded, having been promised they were protected.
Family tribute to 91-year-old who died in flooded home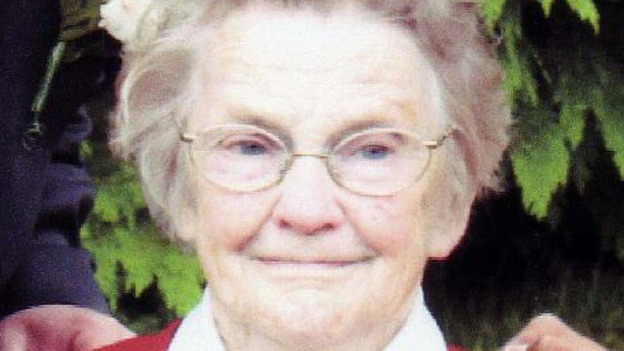 A 91-year-old woman who died during the flooding in St Asaph yesterday has been described by her family as 'independent and strong-willed, with a real sense of humour and fun'.
Margaret Hughes, known as 'Maggie', would have celebrated her 92nd birthday on Thursday. She 'was very active and loved nothing more than entertaining her grandchildren and great grandchildren with cups of tea and mince pies with which she would overwhelm them particularly at Christmas.'
Margaret's daughter, four grandsons and granddaughter say she came from the 'old stock' of Welsh farmers, who never complained, and 'always put the wishes of others before her own.' They said they are 'devastated' by her death.
Report: Returning home to see what the floods have left
The First Minister Carwyn Jones is visiting residents, volunteers and flooded areas in St Asaph this afternoon, to see and hear for himself the scale of the devastation.
Our North Wales Reporter Ian Lang joined people returning home to assess the damage.
Load more updates
Back to top