Cardiff Airport questioning
The Welsh Government has been challenged to prove its plan to buy Cardiff Airport will be good use of taxpayers' money. A former senior executive at the airport has told ITV Wales it could take several years for it to become viable and profitable.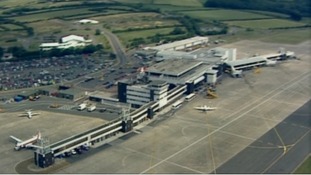 The Welsh Government has defended its decision to bid for Cardiff Airport, under criticism from Assembly Members.
Read the full story
In a debate this afternoon on the Welsh Government's plans to buy Cardiff Airport, called by the Welsh Conservatives, Shadow Transport Minister Byron Davies said that buying the airport is 'hardly a sensible option' when vital investment is needed elsewhere.
Liberal Democrat transport spokeswoman Eluned Parrott claimed that the First Minister was now 'over a barrel in terms of the price, having promised to buy it before he agreed on the price.'
Business Minister Edwina Hart defended the Welsh Government's bid, saying 'there are many successful examples of publicly-owned airports'. She said it wasn't their intention to directly operate the airport, but to get a 'qualified specialist operator' to do so on their behalf.
Advertisement
Welsh Government Business Minister Edwina Hart has told AMs that the bid to buy Cardiff Airport is not about ideology or nationalisation for its own sake.
Her Labour colleague Mike Hedgess says the airport worked well and made money when it was in public ownership.
Shadow Transport minister @byron_davies tells the Assembly that Welsh Govt's airport bid is based on a 'fantasy business model'
Lib Dem @elunedparrottam says no philosophical objection to state ownership of airports, but not convinced Welsh Govt can do a better job
Lib Dem @elunedparrottam says First Minister's repeated public criticism of the airport may have scared away airlines & potential buyers.
Aviation expert Peter Phillips, who used to be a senior executive at Cardiff Airport, says that - as long as the Welsh Government is tough in its negotiations, there could be long-term benefits. He predicts the Welsh Government could make a profit in five years by buying the airport.
The Shadow Transport Minister, Byron Davies, says he's concerned that Cardiff Airport holds £20million of debt, and 'it's going to be possibly a big black hole that we're going to pour Welsh taxpayers' money into.'
Advertisement
The Welsh Government announced last month it was looking to buy Cardiff Airport. First Minister Carwyn Jones said the airport would be run 'on a commercial basis', and his priorities were modernising infrastructure, increasing the number of routes, and improving the passenger experience.
It is fairly common, both within the UK and on the continent, for airports to be publicly owned. There has been immediate criticism of the plans though. Local Conservative MP Alun Cairns said he thought Welsh Government support for private investment was a much better option.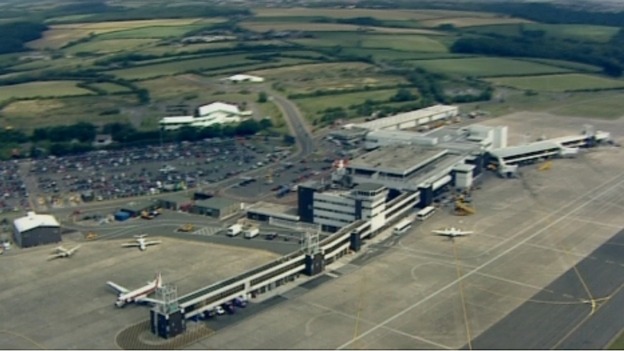 Bristol Airport said it was concerned that 'intervention may distort the market for air travel in the South West of England and South Wales to the detriment of consumers on both sides of the border.'
This afternoon's debate has been called by Conservative AM William Graham. He proposes that the Assembly 'regrets the decision... to nationalise Cardiff Airport; and calls on the Welsh Government to provide evidence that the purchase... will be value for money and beneficial for Welsh taxpayers.'
The Welsh Conservatives will today call on the Welsh Government to provide evidence that the purchase of Cardiff Airport will provide 'value for money'. They're holding a debate in the Senedd to ask for answers about the decision.
Last month the Welsh Government said that they had entered into an agreement with the current owners of Cardiff Airport, to look at the possibility of buying it. At the time they said: 'our investment in Cardiff Airport has the potential to create many exciting possibilities for the Welsh economy.'
Back to top