Snow and flood threats
Wales is still trying to get back to normal, after a week of snow disruption. The Met Office has issued a yellow warning - meaning 'be aware' - for snow in the north east of the country. A yellow warning for flooding is in place in the south.
Newport County's match against Woking has been called off due to the snow.
A day of disruption as snow continues to fall in Wales
A fresh belt of snow is blanketing south east Wales tonight with more predicted into tomorrow as forecasters issue an amber alert.
Today, nearly five hundred schools were closed and motorists had another tough day getting to work.
With fresh snow falling, the disruption could get worse before it eases. Our correspondent Carl Edwards has this report.
Advertisement
Rangel on handing out food to Swansea homeless
Swansea City footballer Angel Rangel has spoken about handing out food to homeless people in Swansea in freezing conditions on Friday night.
At a press conference today, Rangel said he and his wife didn't mean to draw attention to themselves through their good deed and simply wanted to help.
'We coped with snow better than in the past' - First Minister
Wales snow: Culverhouse Cross
These are the scenes at Culverhouse Cross as some concede travelling by foot is probably faster - and safer - than by car.
Amber snow warning for South East Wales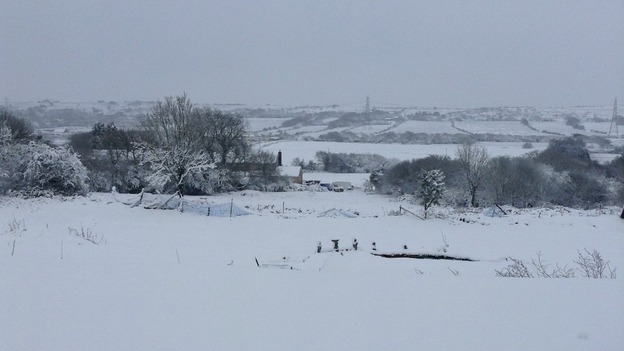 Advertisement
Snow latest: Schools closed and roads quiet
Our correspondent Carl Edwards brings you the latest on the snow falling in and around Cardiff.
Roads affected as snowfall continues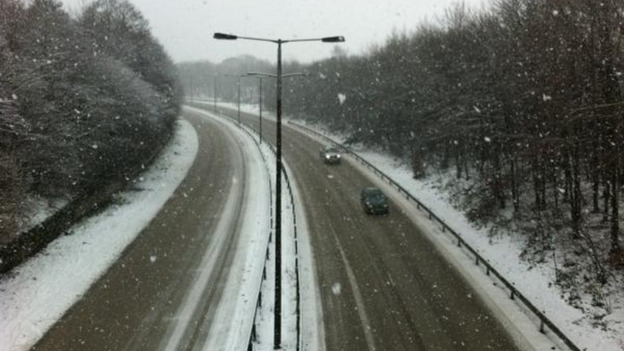 Our correspondent Carl Edwards is out and about in the snow this morning. He reports the outer lane of the link road at Culverhouse Cross has become slushy, with heavy snow continuing to fall.
Wales snow: Culverhouse Cross, Cardiff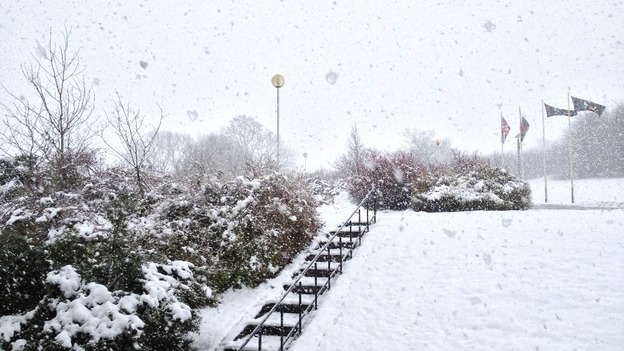 Wales snow returns: Merthyr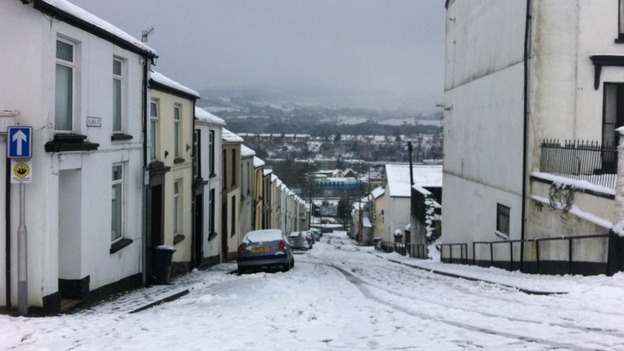 Load more updates
Back to top