Parties urge Welsh business bank
Welsh Conservatives and Plaid Cymru outline competing plans to help small businesses get better and quicker access to government loans.
After I reported earlier that the Welsh Conservatives and Plaid Cymru have been criticising each other's proposals for the creation of a new bank to get Welsh Government loans to small businesses, I asked both parties to write separate articles for us setting out their competing visions.
You can read the Welsh Conservatives' Invest Wales plan here and you can read Plaid's proposal for a new Bank of Wales here.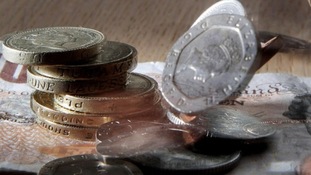 The Welsh Conservatives' Shadow finance minister sets out his view of what sort of business bank Wales needs and why
Read the full story
Advertisement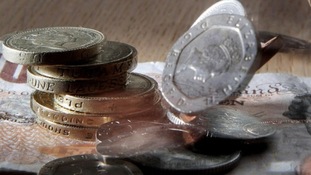 Plaid Cymru's economy spokesman sets out what sort of business bank Wales needs and why
Read the full story
Plaid Cymru and the Welsh Conservatives continue to disagree over their competing visions for a business bank to speed up lending to small firms. I told you yesterday that the Tories are accusing Plaid of bringing forward their proposal as a spoiler for the Conservative announcement.
I asked Plaid's Simon Thomas if that's what the party had done. He said 'it would be wonderful to say yes to that question,' but that the idea was an 'ongoing Plaid commitment' and criticised the Tory version for linking up with 'failed' mainstream banks.
Meanwhile Opposition leader Andrew RT Davies and Shadow Finance Minister Paul Davies described the comments and Plaid's timing as 'bizarre.' They criticised Plaid's announcement as 'offering nothing' other than the promise that the idea would be looked at by its Economic Commission.
In Cardiff Bay there's been a minor political spat about the publication of competing proposals for a business bank to be created to channel taxpayers' money to small firms. The Welsh Conservatives are accusing Plaid of attempting to spoil their policy launch by rushing out a pre-emptive call.
It's certainly true that the Tories have been planning today's launch since long before Christmas. It's also true that Plaid's Adam Price championed the idea of a Bank of Wales three years ago. But the Conservatives question the timing of Plaid's decision to make the call again.
The other twist in the tale is that a figure long associated with the Welsh Conservatives, Professor Dylan Jones Evans, has been appointed by the Business Minister to report to her about all these matters. Cutting through the arguing, I think there are three political points to draw from today:
Conservatives are promoting the idea of a state-owned bank, an eye-brow raising fact which perhaps underlines growing confidence and independence of thought in the Welsh group. On closer inspection it does meet Tory ideals though: better use of public money and partnership with the private sector.
A cross-party consensus is emerging. If the Conservatives and Plaid Cymru are both arguing for a state-owned lending bank AND the Welsh Government's independent review will look at it too, then this is an idea whose time has come. The difference is about details.
They're arguing over ideas. Reject the idea or dispute the detail, but this a major, thought-through policy launch from a group which is often accused, particularly by Labour, of having no ideas. And the retaliation comes not with personal jibes but counter-proposals. This seems to me a Good Thing.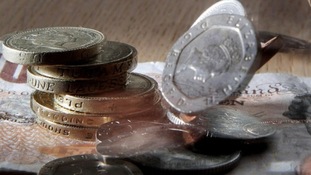 Welsh Conservatives outline plans for a network of banks to channel public money to small businesses.
Read the full story
Advertisement
A spokesman for the Welsh Government insists it is dealing with the question of lending to small businesses and that the function of lending to small businesses is already being carried out by Finance Wales which has invested more than £238m in over 2800 companies since 200.
The spokesman also highlighted an independent review led by Professor Dylan Jones Evans which is looking at whether or not High Street Banks are meeting the needs of small businesses. The review will also 'examine other potential sources of finance.'
Plaid Cymru has also been turning its attention today to new ways of helping small and medium sized enterprises to grow. The party is calling for a National Bank of Wales to support business.
The Party of Wales Shadow Minister for the Economy, Alun Ffred Jones had this to say:
Plaid Cymru is ambitious for Wales. We want to see more business and economic growth throughout the country creating and improving skills.

However, what I hear from businesses up and down Wales and supported by surveys from the FSB and other business representatives is that small businesses are still finding it difficult to get funding to help with their cash flow and to develop their future growth plans.

It isn't a problem which is unique to Wales and the problem is commonly

recognised but the various credit proposals from Westminster haven't provided the solution.
– The Party of Wales Shadow Economy Minister ,Alun Ffred Jones AM

He went on to add:
In fact , all too often, we hear stories from business owners that have had to use their credit card to finance their growth plans because distant banks are cutting back on capital and unwilling to commit to plans to improve Wales.

Private sector growth is vital to our economic recovery.

Wales, therefore, needs to have a bank which operates on similar lines to the German Sparkasse and Landesbanken that operate on a geographical basis, developing special expertise in the local industries so that they are better equipped to make investment decisions.
– The Party of Wales Shadow Economy Minister ,Alun Ffred Jones AM
Opposition leader Andrew RT Davies says his party's plan for a network of government-owned banks to channel public money to small businesses is a 'ready-to-go' proposal. He said small companies need better access to money urgently.
The Welsh Government has started its own review into the way banks are lending to small businesses and to look at other potential sources of finance. But the Conservative leader says that's not urgent enough.
Small businesses would be able to lend taxpayers' money from a new bank with a network of High Street branches under plans to be outlined later by the Welsh Conservatives. They say companies are struggling to get finance from mainstream banks and from the Welsh Government's Finance Wales agency.
The party's plan involves the creation of what would effectively be a new bank to be called 'Invest Wales' which would channel Welsh Government loans to small and medium-sized companies to enable them to invest and expand. There'd be six lower tiers of the bank focussing on different regions.
The proposals also envisage high street branches in the main towns and cities which would be set up in conjunction with existing retail banks. Paul Davies, Shadow Finance Minister, said 'Invest Wales' would be a better way of channeling much-needed public money to businesses:
Many in the business community agree that Finance Wales is not fit for purpose and is not delivering the business support in a readily accessible way.

Invest Wales would be a local bank on a national stage, which could deliver the resources a business needs swiftly and efficiently, subject to robust and proper scrutiny to ensure value for money for the Welsh taxpayer.

Our proposals would deliver improved rates of responsible lending because a partnership with the Welsh Government would reduce the risk for banks.
Back to top