Police tax increase
The South Wales Police Commissioner is seeking approval later today for a 7% increase in council tax.
The Commissioner for Wales' largest police force is to press ahead with plans for an inflation busting 7% increase in the amount that we have to pay for police services on top of our council tax.
People living in other parts of Wales look set to pay between 2.6% and nearly 4% more. Our political editor Adrian Masters reports.
Local Government minister Carl Sargeant is refusing to say if he'll cap the 7% increase in police precept agreed by South Wales' Police and Crime panel. He'll meet the Commissioner Alun Michael shortly to discuss the planned rise. A spokeswoman for the minister said
The Minister for Local Government and Communities has indicated that he expects councils and police and crime commissioners to act reasonably and responsibly in setting council taxes for next year taking account of household spending pressures as well as their own budget pressures. He is prepared to use the capping powers available to him should the need arise.
Advertisement
South Wales police and crime panel has approved plans by the force's commissioner to increase by 7% the amount added to council tax bills to pay for policing. The increase translates into £181 on a Band D property in the area.
The Commissioner, Alun Michael, said it would plug some of the gap caused by cuts and years of underfunding. But two panel members from Rhondda Cynon Taf council said they couldn't support the increase because it would hit the poorest households.
The plans could yet be scuppered by the Local Government minister, Carl Sargeant, who has the power to cap increases in the police precept.
The Commissioner for the South Wales Police Force will today ask for the green light for a rise in the amount that is added to council tax bills for policing.
All Wales' newly elected commissioners are calling for an increase.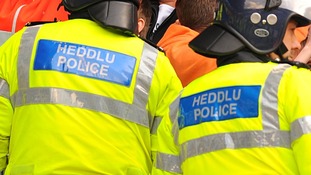 The South Wales Police and Crime Commissioner, Alun Michael, wants a 7% rise in the amount that's added to council tax bills for policing.
Read the full story
Back to top