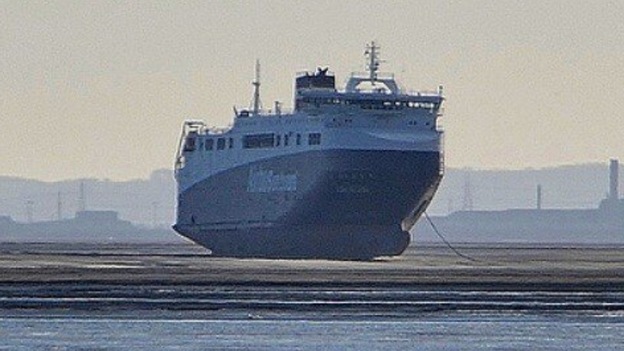 A cargo ship that was stranded on a sandbank near the Port of Mostyn for 11 days has now arrived at Holyhead for extensive safety checks.
The Ciudad de Cadiz, which carries aeroplane wings from the Airbus plant in Flintshire to France, was refloated yesterday.
It was examined at Mostyn, and no damage found, before travelling round to Anglesey this morning.
There, it is having a more extensive underwater safety survey.