Food wholesaler horse fears
A food wholesaler in West Wales has withdrawn one of its products from sale amid fears of food being contaminated with horsemeat. The Oak Farm Foods cottage pies were sold by Carmarthenshire supplier Castell Howell to five different customers.
The company that made the products withdrawn from sale by Castell Howell has said they have an "exemplary record" in food quality and safety standards. Oak Farm Foods has launched a internal investigation into the matter.
Now that we have received the necessary information we have issued notification to all customers holding any potentially affected product from this product line.

While the company carries out extensive testing on all its products DNA testing has not been widely available or the norm in the industry. However, given recent issues Oak Farm Foods has instigated a new regime that includes DNA tests. We can confirm that all tests for equine DNA on products to date have tested negative.
– An Oak Farm Foods spokesperson
Advertisement
A nursery in the South Wales Valleys and a nursing home in Gwent both bought the cottage pie from Castell Howell wholesalers.
The pie was made by Oak Farm Foods; five customers in total are believed to be affected.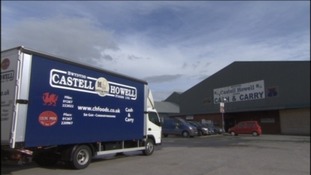 Wholesaler Castell Howell have contacted customers after a 'possible contamination' of cottage pies.
Read the full story
Back to top