Welsh Tory tax cut call
Opposition leader is expected to say he'd cut the income tax rate for people who earn more than £34,000 if he were part of a future Welsh Government with tax powers
Following my earlier update, Opposition leader Andrew RT Davies insists there are 'no issues' within the Welsh Conservative group about his tax cut call. Details of the full story are here.
North Wales AM Antoinette Sandbach says her tweet this morning was about EU agriculture policy and not a dig at her boss. However she still clearly has questions as she told her followers that 'I support tax cut proposals, but want to see these targetted at the squeezed middle.'
Mr Davies told me that, as far as he's concerned, 'everyone in the group is content' with all the ideas he raised in his lecture last night. But he also said that dissent is welcome in the Conservative Assembly group, and criticised other parties for 'Cuban' efforts to stifle their members.
There are clearly mixed views within the Welsh Conservative group about their leader's call to reduce the 40% rate of tax if the Welsh Government gets power over income tax. You can read details of the proposals here. In response North Wales AM Antoinette Sandbach said on twitter:
As the latest tax policy has not been discussed with group I understand it is a "proposal" only. Why not to squeezed middle or low earners?
Despite her publicly questioning Andrew RT Davies' proposals, sources close to the leadership were relaxed about her comments and one Conservative AM told me they welcomed new ideas being put forward.
But another was less happy about the proposal not being discussed by AMs, saying that it would be down to the group to work out what to cut to pay for a tax reduction and fearing they're laid open to accusations of cutting tax for the rich.
Advertisement
Opposition leader Andrew RT Davies has been defending his call for the 40% tax rate to be cut if a future Welsh Government were to have power over income tax. He's due to set out his proposal in a speech tonight and has been telling Political Editor Adrian Masters more.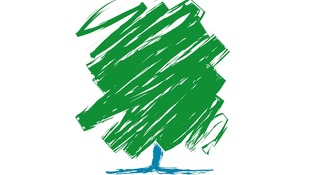 Opposition leader Andrew RT Davies says the 40% tax rate should be reduced if the Welsh Government gets income tax powers
Read the full story
Plaid Cymru has condemned a Welsh Conservative call for a cut to the 40% tax rate as 'irresponsible' and 'out of touch.' Plaid's leader Leanne Wood says,
Today's announcement is irresponsible politics and shows why, as demonstrated by last week's poll, people in Wales do not trust the Conservatives. We are somewhere between three and seven years away from getting powers over taxation transferred to Wales. It is impossible to accurately predict what the Welsh economy will look like at that time. Like the Chancellor's plans for growth, this statement from the Tories and its timing can't be taken seriously.
If they want to encourage entrepreneurship, why aren't they taking immediate action to help Welsh businesses? Why aren't they changing the business rates regime so that some of our small and medium sized private sector employers can be helped to protect or create jobs? And why won't they make capital gains tax fairer? That's what would make a difference to Welsh entrepreneurs, does the leader of the Conservative group in the Assembly understand that? It seems he doesn't.
If the Conservatives want to help Welsh businesses, then this announcement is mistargeted. Their proposal would principally help people who are already in well-established, well-paid jobs in both the public and private sector. It would do nothing to support business start-ups and early stage companies - the people we should be supporting to create good quality, long-term jobs.
– Leanne Wood, Plaid Cymru leader
Labour's Shadow Welsh Secretary Owen Smith has criticised a call to reduce the 40% tax rate here in Wales made by the opposition leader Andrew RT Davies.
The contrast between Labour's proposal to cut taxes for 1.2 million Welsh workers by reintroducing a 10p band and the Tories' secret plan to prioritise 120,000 higher earners by cutting the 40p rate couldn't be clearer.Andrew RT Davies has yet to tell us how much this tax cut would cost and most importantly which services the Tories would cut to pay for it if they won power in Wales.
George Osborne is to introduce yet more austerity measures as he sticks to his failed economic strategy, but has he costed this tax cut into his budget plans for 2016/17? And did David Jones know about it as he prepares his response to the Silk Commission?This is a half-baked plan that won't help the Tories' credibility following the humiliating loss of Britain's AAA credit rating this weekend.
– Owen Smith MP, Shadow Welsh Secretary
Advertisement
What Andrew RT Davies has to say about taxes in his speech later is significant even though it's speculative and acknowledged by Welsh Conservative insiders to be as much about political positioning as it is about economics.
They expect opponents to paint them as elitist for saying they'd focus cuts on higher rate tax payers. But Tories point out that people start paying that 40% at just £34,000 and that their coalition colleagues in Westminster are already making moves to ensure the lowest earners pay less or no tax.
Conservatives are unlikely to be in a Welsh Government in the near future and income tax power isn't going to be devolved soon. But, as one insider puts it, this is a 'clear blue water' statement, showing the Welsh Tories' centre-right thinking and sharpening debate about what devolution is for.
The Assembly Opposition Leader is expected to say that he'd cut the 40% income tax rate if he were part of a future Welsh Government with tax-varying power. In a speech later, Andrew RT Davies is to say that cutting the rate for people who earn over £34,000 a year, would encourage business growth.
It cannot be right that just 1 in 16 people in Wales earn more than £34,000. It cannot be right either that the average salary is just £19,000 and whilst over a million people in Wales have been given a tax cut and a further 60,000 people have been taken out of tax altogether because of action taken by the coalition government, I believe there is more that can be done.

This is why, if some elements of income tax are devolved, it would in my view be necessary to look at a period of reduced taxation for the entrepreneurial, whether private or public sector - those paying the 40% tax rate.
This would not only send out a strong sign to business in competing regions of the UK, but it would spell out that Wales is well and truly open for business.
– Andrew RT Davies, leader of the Opposition

Welsh Conservatives say such a move would benefit 89,000 people who earn more than £34,000 a year and would cost between £12m-£16m. And they say it would complement UK Government efforts to make sure the lowest earners pay less or no tax.

The Welsh Liberal Democrats have previously said they'd cut the basic rate by 2p. But any change would be a long time coming. Although the Silk Commission into further devolution recommends that part of income tax should be devolved, it says that should only happen if voters agree in a referendum.
Back to top